BI-YKLI is Ready to Communicate Related to E-Money
By : Herry Barus And Aldo Bella Putra | Saturday, September 23 2017 - 18:00 IWST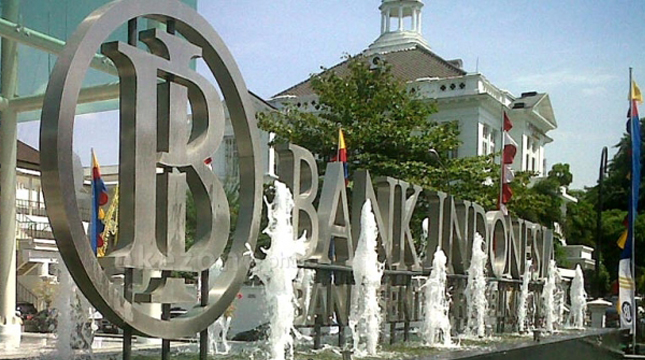 Bank Indonesia
INDUSTRY.co.id - Jakarta- Bank Indonesia is ready to communicate with Yayasan Lembaga Konsumen Indonesia (YLKI) related to the charging of electronic refill cost (e-money) which is still opposed by several parties.
"We will communicate, hopefully there will be mutual understanding and can be aligned," said Executive Director of Central Department Head of BI Transformation Program Onny Wijanarko in a press conference here on Friday.
Onny said the imposition of such refill rates to provide protection to consumers, because during this the banking industry charges "top up" with different tariffs.
However, he acknowledged that the impact of tariff implementation to encourage the improvement of this service cannot be felt directly by the community, because it still takes time.
"Perhaps YLKI wants this to have an overnight effect, BI cannot change in an instant, because all must go through the study, but essentially we want to provide consumer protection and ease," he said.
Previously, Chief Executive of the Indonesian Consumers Foundation (YLKI) Tulus Abadi suggested that Bank Indonesia should not force banks to withdraw the cost of refilling electronic or e-money card.
"The most real advice is not to require banks to charge refill fees." Setting the highest tariff is okay, but do not force it to withdraw fees," Tulus said.
Tulus said banks will be more competitive in serving consumers when they are relieved of the obligation to charge a refill fee, even though the regulation could curb the parties who are currently charging high fees for refills.
On the other hand, Tulus considers Bank Indonesia to be impressed in favor of certain banks if it still imposes refill charges on electronic money cards.
"Philosophically, we do not agree with the cost of refills, consumers are forced to use electronic money under the pretext of supporting people without cash, consumers should receive incentives because they support, not disincentives," he said.
Previously, BI issued the terms of electronic currency balance fee fee stated in the Governor Board Regulation No.19 / 10 / PADG / 2017 dated September 20, 2017 on the National Payment Gateway (PADG GPN).
BI officially sets the maximum rate of charging the electronic money balance in an "off-us" or cross-channel payment of Rp1,500, while the "on-us" or one channel is arranged under two conditions, free of charge and a maximum fee of Rp750.
The "off-us" way is replenishment made through the payment channels of different card issuers, or through partners such as through supermarkets and other retailers.
While the "on-us" way is a refill made through the card issuer's payment channel. Previous transactions via "on-us" are free.
Through this new regulation, BI arranges charging refills for "on-us" for free, if the nominal filling balance of up to Rp200 thousand.
Meanwhile, if the contents of the balance above Rp200 thousand, then BI allows the bank to charge a maximum fee or upper limit of Rp750.
BI establishes a pricing policy based on the upper limit mechanism, or maximum, to ensure consumer protection and compliance with sound principles of competition, acceptability expansion, efficiency, service and innovation.
This pricing policy is effective one month after the GPN PADG is issued, except for the "on-us" balance charge which will be enforced after the amendment of the BI Regulation on Electronic Money.