Tomorrow, WakuWaku Japan Television Program Will be broadcast in Indonesia
By : Chodijah Febriyani And Aldi Firhand A | Sunday, October 01 2017 - 22:37 IWST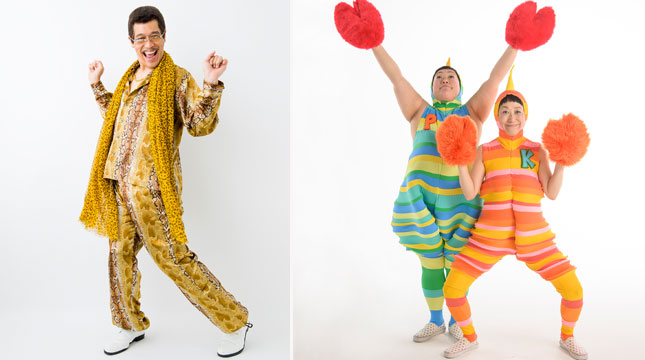 WakuWaku Japan Television Program Present in Indonesia, Presenting Pikotaro and Keroponzu, Simultaneously broadcast in October 2017
INDUSTRY.co.id - Japan - Due to its famous attractions, exciting culinary and performing attractions in Japan. Make tourists even the whole world want to learn culture to Japanese language. Therefore, a series of efforts made by the Japanese government is to create a program to learn Japanese.
This is motivated by WakuWaku Japan and by the Ministry of Home Affairs and Communications of Japan to develop the content of broadcast in 2017. In order to grow the interest of children around the world to Japan, "aJapan, Come Enjoy! Play and Study with Japanese "which will begin broadcasting on October 2, 2017 in Indonesia, Myanmar, Singapore, Sri Lanka, Vietnam and Mongolia, while Thailand, this broadcast is planned from December 30, 2017 to January 27, 2018.
"AJapan" is an educational program that uses music, rhythm and animation to familiarize children with Japanese accents and can also be enjoyed by families together. The program features a worldwide "Pikotaro" with the creation of PPAP (Pen Pineapple Apple Pen) and "Keroponzu" which is an exercise track, "Ebikanics" which is very popular among children. Using the rhythm of music and video where the two are very powerful a number of segments have been united to children naturally and deliciously recall Japanese while moving their bodies.
Pikotaro will feature the latest original song as the opening of the program and will appear in the "One Word Japanese" and "P-P-Pikotaro" segments. With the Japanese theme, he will give Japanese joy to children around the world. On the other hand, "Keroponzu" will appear on the segment in "Dance Time", a segment to remember the names of body parts while dancing and singing according to the duo's singing.
In addition to remembering the term naturally, this is also a segment that helps your body's health. Children in different parts of the world can have fun while learning Japanese.
The Japanese children's program has gained praise abroad for its high quality composition and video. The Japan WakuWaku channel has also received viewers' requests to showcase Japanese children's programs that are safe to watch and train their intellectuality. The new program is intended to provide good quality edutainment content to convey various sides regarding Japan.