BPOM: Drug Abuse Is Increasing among Adolescents
By : Herry Barus And Aldo Bella Putra | Tuesday, October 03 2017 - 18:00 IWST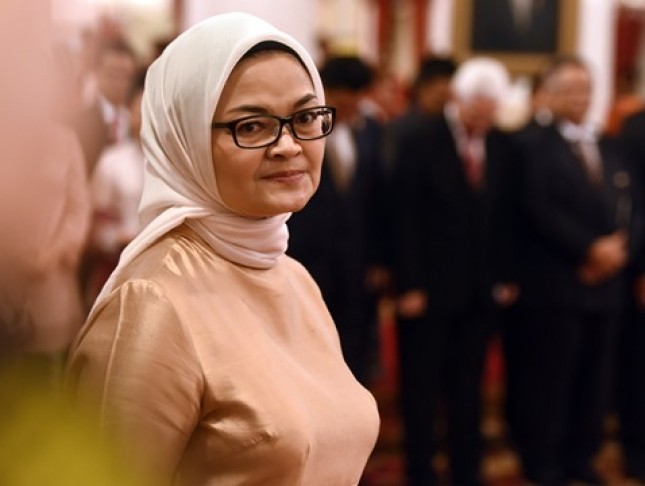 Kepala BPOM Penny K. Lukito (Foto Ist)
INDUSTRY.co.id - Jakarta - Recorded drug abuse in Indonesia is increasingly becoming a trend among teenagers and society of productive age because of its drug-like effects.
Head of the Food and Drug Supervisory Agency (POM) Penny K. Lukito when giving a report said to follow up Presidential Instruction No. 3 of 2017 on Improving Effectiveness of Drug and Food Control involving cross-sector agencies according to their main tasks, functions and authority, POM continues to strengthen coordination in order to protect the public from illegal drug and drug trafficking.
It also includes the wrong use (abuse) of certain drugs by society that endanger health, even cause death.
"In the future we expect to immediately roll out the law of drug and food controls that can become the regulatory umbrella so that we are stronger to protect the community," she said, Tuesday (3/102017)
At the same time, there were also signatories of action together with the eradication of illegal drugs and drug abuse by 11 parties, namely Ministry of Health, BPOM, Kemenko PMK, Kemendagri, Polri, Attorney General, Indonesian Doctors Association (IDI), Indonesian Pharmacist Association, Association of Pharmaceutical Entrepreneurs , and one of the high school students of Jakarta 1, as well as the band Slank.
Most of these drugs are hard drugs, such as karisoprodol, tramadol, haloperidol, trihexifenidyl, and other drugs acting on the central nervous system with over-dose use of therapy will cause dependence and distinctive changes in mental activity and behavior such as narcotic abuse phenomenon and psychotropic.
In recent years the case of karisoprodol abuse with the trademark of Carnophen in several provinces in Indonesia has been increasing and reaching an alarming and alarming condition.
Most cases of Carnophen abuse occur in some areas of South Kalimantan, where drug use in the region has shifted from shabu-shabu, putaw, ecstasy, marijuana, valium, and methadone to Carnophen tablets.
The circulation of Carnophen or commonly known as the "Zenit Pill" or "Pil Jin" in South Kalimantan is alarming, as evidenced by the many disclosures of cases by related parties from year to year.