Dewan Pers Akui Hoax Semakin Marak
By : Herry Barus And Aldo Bella Putra | Friday, October 20 2017 - 15:00 IWST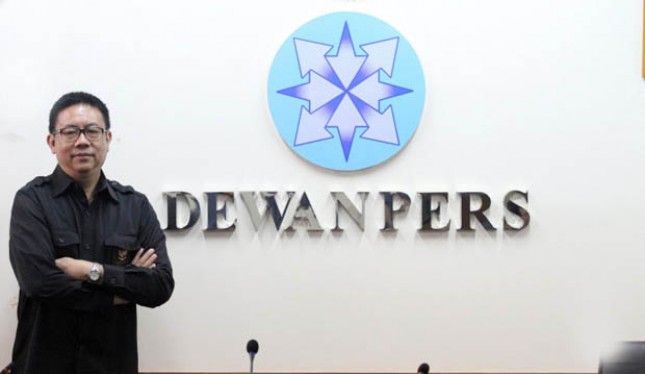 Ketua Dewan Pers, Yosep Adi Prasetyo (Foto: ist)
INDUSTRY.co.id - Surabaya - The Press Council acknowledges "hoaxes" or false news circulating through social media and it has recently received many complaints about it.
"Hoax" is part of abal-abalism We must fight," said Chairman of the Press Council Yosep Adi Prasetyo on the sidelines of the event" Literasi Media as an Effort to Prevent and Deter Radicalism and Terrorism in Society "in Surabaya, Thursday (19/20/2017)
The Press Council has just received a complaint from the Chief of Staff Office of President (KSP) Teten Masduki that he was reportedly receiving Rp200 billion from the TNI Commander. "We check where the address is empty house," he said.
Yosep Adi said, "Hoax" is widely produced through online media that are not registered in the Press Council, through social media and also Saracen groups. For that it states "hoax" must be fought together because it is not just a problem in Indonesia.
"Last month I just got back from Hungary invited to be a Press Council observer all over Europe complaining about the same conditions: Germany, Georgia, Russia and even Catalunya and Spain face the same problem with the idea of ​​a referendum," he said.
He explained that the press should be a tool to sterilize "hoax" news and refute the lies raised mainly through online media and social media. That is to win public confidence back to the press.
"We know that after the 2014 Presidential Election and we see the 2017 Jakarta Regional Head Election, the press has lost the trust of the public because the public is more confident in the news circulating in social media," he told media crews.
"Hoax" is as dangerous as the call for radicalism. Radicalism can make the phenomenon of people can make extreme measures. Even suicide bombing is only from information that actually does not know the source from which because of communication from the virtual world.
"But if the news 'hoax', can divide the nation because there are people who deliberately inter-religious sheep fighting, between people, even between groups berbedam," he said.