Trust and Leadership Is an ASEAN Success Factor
By : Ridwan And Aldo Bella Putra | Saturday, October 21 2017 - 16:00 IWST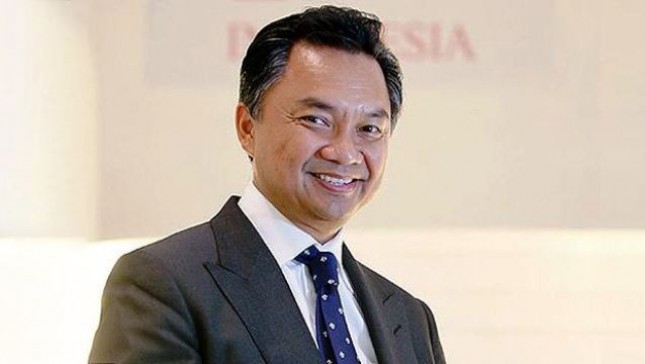 Ketua Diaspora Indonesia Dino Patti Djalal (Foto Ist)
INDUSTRY.co.id - Jakarta- Foreign Policy Community of Indonesia (FPCI) founder Dino Patti Djalal said trust and leadership were the success factors of the Association of Southeast Asian Nations (ASEAN) at the age of half a century.
"At the age of 50 years, the Association of Southeast Asian Nations (ASEAN) is now very much different from the situation five decades ago," said Dino Patti Djalal in the Conference on Indonesian Foreign Policy (CIFP), in Jakarta, Saturday (21/102017)
By the time ASEAN was established and declared in Bangkok, on 8 August 1967 there were five countries that were the first members of ASEAN such as Indonesia, Philippines, Malaysia, Singapore, and Thailand.
The signing of the Bangkok Declaration was carried out by five foreign ministers of member states entirely from Southeast Asian countries: from Indonesia (Adam Malik), Malaysia (Tun Abdul Razak), Filiphina (Narsisco Ramor), Thailand (Thanat Koman) , and Singapore (S. Rajaratnam).
Since declared in 1967 until now ASEAN already has 10 member countries. The first five ASEAN member states and founding members are Indonesia, Malaysia, Singapore, Philippines and Thailand. On January 7, 1984 Brunei Darussalam joined as the 6th Asean member. Then nine years later, on 28 July 1995 Vietnam joined in, followed by Laos and Myanmar on July 23, 1997. A year later Cambodia also joined on December 16, 1998.) "Konfrontasi is now collaboration. Conflict, the current condition of a peaceful region," he said.
He said the current achievement of ASEAN is due to a similarity in which no country in Southeast Asia dominates.
"Pragmatism Even though member states have many models of government such as the monarchy, the socialist, the democracy is not a problem, if you are in this region we will help you solve your problems We will work together as a whole," he said.
In addition there is a growing trust and binding ASEAN in the midst of many challenges.
"Then there is the ASEAN leadership created by top national leaders, who then make this organization a top priority," he said.
Leaders develop visions to advance ASEAN organizations and the region.
"What ASEAN should do in the future should not be too confident, there is a threat that ASEAN is losing its direction, that is not the case," he said. (Ant)