Increase of Cigarette Excise Step Backward
By : Herry Barus And Aldo Bella Putra | Friday, October 27 2017 - 20:30 IWST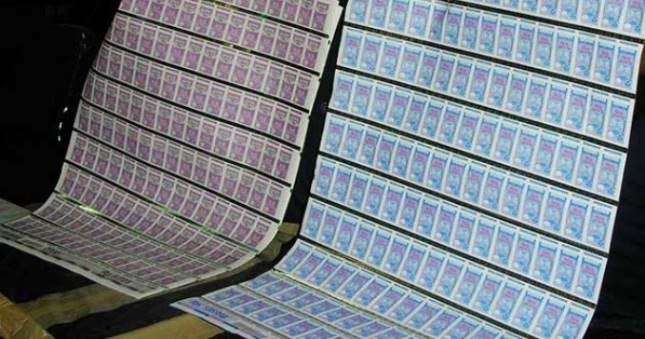 Ilustrasi cukai rokok (Foto Ist)
INDUSTRY.co.id - Jakarta- Indonesian Consumers Foundation (YLKI) assessed the Ministry of Finance's decision to increase the cigarette excise by 2017 by 10.04 percent and will be enacted as of January 1, 2018 is considered a step back.
"Yes, in terms of percentage, the increase in excise tax is a step back because in 2016 the increase is 11, 19 percent.It should be every tax increase is progressive, reaching a minimum of 57 percent, as mandated by the Law on Excise," said Chief Executive of YLKI , Tulus Abadi in Jakarta, Friday (27/10/2017)
According to him, the low percentage increase in cigarette excise tax reflects the Minister of Finance is still very conservative in taking a policy related to the increase in cigarette taxes.
Why conservatives, he asserted, should supposedly with higher increases the government could extract revenues from the larger excise sector.
"The Finance Minister should understand this given the deficit of the state budget, due to the target of tax revenues that always sag," he said.
In addition, said Tulus, high tax increase can also be a control instrument of cigarette consumption.
"Because tax is a sin tax, aka tax sin Remember, currently according to data BPJS majority of diseases suffered by patients BPJS is a degenerative disease, one of the trigger is the consumption of cigarettes.So every year BPJS fiansial experienced bleeding. 2016 deficit reached Rp9 trillion and in 2017 is predicted to reach Rp12 trillion," he said.
Listen to the industry On the other hand, Tulus also assesses the low increase of cigarette excise tax by Ministry of Finance will result in higher smoking prevalence, because the price of cigarettes is still very affordable both by poor household and or children and adolescents.
"The 10.04 percent increase in cigarette excise will only affect Rp 30-50 per cigarette increase per cigarettes, which means that the increase is because cigarettes can still be bought in a 'ketengan' way. In this context, the Minister fails to understand excise tax as 'tax sin' , as a cigarette consumption control instrument," he said.
Therefore, he asserted, it is alleged that the Minister of Finance is too dominant to listen to the voice of the cigarette industry, including not independent and not neutral on the intervention by the cigarette industry, while ignoring the aspirations / input from the public that encourage the control of cigarette consumption.
"President Jokowi's appeal for farmers to reduce tobacco cultivation due to the impact of excise increases is also irrelevant.The 10.04 percent increase in excise tax does not have any impact on tobacco farmers The tobacco farmer's fate is precipitated by the cigarette industry's behavior that simply determines the price and quality of the leaves farmers' tobacco," Tulus Abadi said.