132.7 Million Indonesian Internet Users are Dominated by Young People
By : Ahmad Fadli Dan Aldo Bella Putra | Sunday, October 29 2017 - 16:00 IWST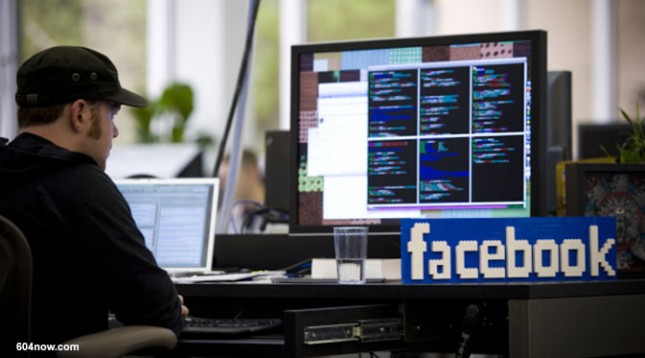 Ilustrasi Facebook
INDUSTRY.co.id - Jakarta -The Ministry of Communication and Informatics (Kominfo) recorded internet users in the country reached 132.7 million of the total population of 256.2 million people. From data of the Association of Internet Service Providers Indonesia (APJII), young people occupy the top position of internet users.
In the category of 20-24 years found 22.3 million users are equivalent to 82 percent of the total population in the group. Meanwhile, in groups of 25-29 years, there are 24 million users or 80 percent of the total number of people.
"The largest area of ​​internet users is held by Java with 86,339,350, while the smallest area is Maluku and Papua with the number of 3,330,596," said Secretary of the Directorate General of Informatics Applications, Mariam Barata in his written statement on Saturday (28/10/2017)
According to him, the increasing growth of internet users in Indonesia has a positive impact among others the growing e-commerce in Indonesia. This is due to easier access and has allowed anyone to connect. Data APJII, in 2016 there are 84.2 million people make online transactions with a predicted transaction value of USD 4.89 billion.
"However, at the same time, this massive growth of users is opening up a wider space for increasing digital radicalism, online terrorist networks, fake news, hate speech and cyber bullying," she said.
Since 2008, there have been 144 people who have been prosecuted for violating the Electronic Information and Transaction Act (ITE), mainly related to false news and hate speech in social media. Until 2016, there are approximately 773,000 sites blocked by the Ministry of Communications and Informatics and the majority of these sites are pornographic sites.
Mariam adds Facebook, Instagram, Twitter, Whatsapp and Line are the most loved sites of young people who incidentally have the highest number of internet users. Ironically, from these sites it is a container for hoax news to spread quickly.
"It is conceivable that if the next generation of the nation is not intelligent digital literacy, they will easily believe misleading and potentially divisive hoax stories to break the unity of Indonesia in the future will only be a nightmare," she explained.