TRAMP And Marines Do Ascent And Clean Mountain
By : Hariyanto And Aldo Bella Putra | Sunday, October 29 2017 - 19:00 IWST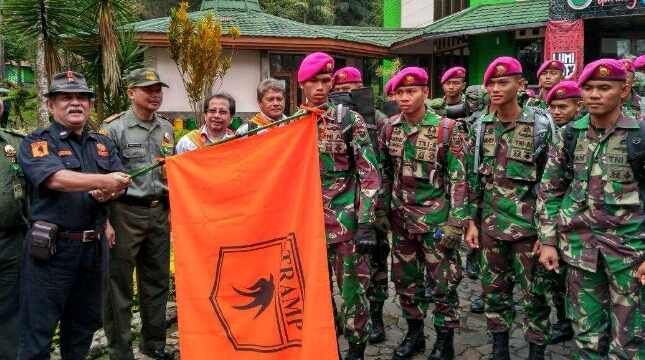 TRAMP Dan Marinir Lakukan Pendakian Dan Bersih Gunung
INDUSTRY.co.id - Bogor - In order to commemorate Youth Pledge 2017, Top Ranger And Mountai Pathfinder (TRAMP) and Marine Corps Agencies back on mass ascent and clean action activity in Gunung Gede-Pangrango National Park from October 28-29.
"In a climb involving 200 climbers, we are targeting to collect garbage up to 1 ton," said TRAMP Vice Chairman Asep Sumantri on Saturday (28/10).
The event, which coincides with the warning of the Youth Pledge, according to Chief Executive of Heri Sugianto, is intended to remind the climbers of the spirit of nationalism pioneered.

"It used to be a matter of fighting the invaders, now it's the most basic thing in climbing that is care about environmental conservation by not littering the mountain," said Heri Sugianto.
He added that currently many mountaineers, but TRAMP more emphasis to those concerned with conservation issues that are still campaigned by the government.
The Youth Sumpah climbing event which has been held by TRAMP since 1983 was followed by 30 climbers from the Marine Corps of Navy and hundreds of mountaineers from various clubs in Jabodetabek.