Official, Government Cancels 10% VAT Taxes on Sugar Farmers
By : Aldo Bella Putra | Monday, July 24 2017 - 15:10 IWST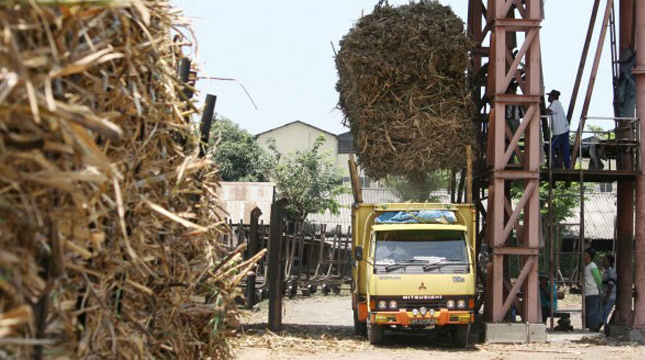 5166
INDUSTRY.co.id - Finally, the government canceled its intention to impose a 10 percent value-added tax (VAT) for farmers' sugar products.
"On sugar delivery by sugarcane farmers with a net income below Rp 4.8 billion per year is not subject to VAT, because the farmer is not categorized as a Taxable Entrepreneur," said Chairman of the Board of Trustees of the Association of Smallholder Sugar Cane, Arum in Jakarta on Thursday (13/7/2017)
The Directorate General of Taxation will also propose the policy of determining the sugar of peasants as the basic necessities, which are designated as non taxable goods. The submission is not subject to VAT.
This is in line with Presidential Decree Number 71 of 2015 concerning Stipulation and Storage of Essential Goods and Essential Goods, which stipulates sugar, including the group of basic needs of industrial products and Decision of the Constitutional Court Number 39 of 2016 on the VAT Law No. 42 of 2009.
Chairman of the Leadership Board of Sugar Cane Farmers Indonesia, Soemitro Samadikun also said with this decision there is no need to fear in the sale and purchase of sugar whether exposed to VAT or not. For another week the rules stating sugar cane are not charged VAT will come out.
"That today is no longer in doubt, in the sale of sugar farmers conducted by farmers to traders, and then this is not payable VAT," said Soemitro.
Director General of Taxes Ken Dwijugiasteadi added that the absence of VAT could increase the production of sugarcane farmers and increase purchasing power. "Finally, so that domestic production can be more increased again and can compete with the good sugar traders who are from imports," he concluded.