Brent Crude Oil Acquisition Price Almost Touches Highest Price in 2015
By : Abraham Sihombing And Aldo Bella Putra | Wednesday, November 01 2017 - 16:00 IWST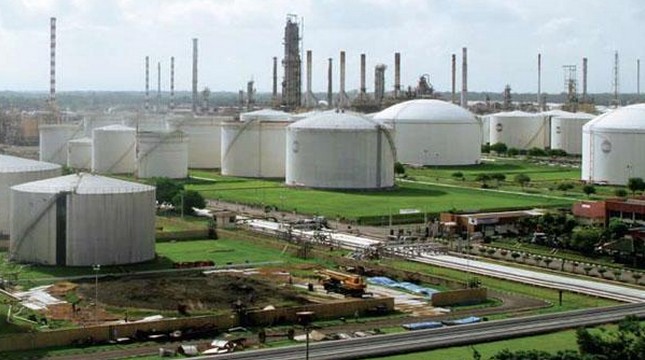 Kialng minyak Balikpapan. (Foto: IST)
INDUSTRY.co.id - Singapore - Brent crude oil prices rose 22 cents, or 0.36%, to $ 61.16 a barrel in electronic trading on Wednesday (01/11/2017) in Asian markets compared with previous trading sessions.
Brent crude oil prices are close to the highest position of US $ 61.41 per barrel ever achieved in the previous two years, precisely in 2015.
Reuters in Singapore on Wednesday (11/1/2017) reported, Brent oil prices jumped 38% compared with the position of its lowest price in 2017 at the position of US $ 44.32 per barrel in June.
The rise in Brent oil prices was buoyed by OPEC's move to improve its compliance with a deal to reduce the supply to the market as it promised. Russia is also involved in keeping the OPEC deal.
Meanwhile, West Texas Intermediate (WTI) crude oil prices rose 27 cents, or 0.5 percent, to $ 54.65 a barrel, as well as near February highs. WTI soared 30% since hitting 2017 lows in June at US $ 42.04 per barrel.
The rise in crude oil prices was bolstered by efforts by organizations of the oil-exporting countries (OPEC) and Russia that will continue to cut production by around 1.8 million barrels per day (bpd) to tighten supply to markets that will eventually drive up global crude oil prices.
OPEC production in October fell 80,000 bpd to 32.78 million bpd. That shows 92% of OPEC's compliance rate with the pledge of reduced supply to the world oil market. Russia is also adherent to cut production by 300,000 bpd to 11,247 million bpd.
According to data from global oil market trading, oil supply to the world market tightened in the fourth quarter of this year. It encourages increased use of fuel reserves.
Factors that disrupt global supplies are the battle in Iraq and the sand storms that the United States is experiencing. As a result, supply to the global oil market is tightening and the condition is expected to last until 2018. (Abraham Sihombing)