Minister of ESDM Against President of Industrial Gas Problem?
By : Wiyanto Dan Aldo Bella Putra | Friday, November 03 2017 - 20:00 IWST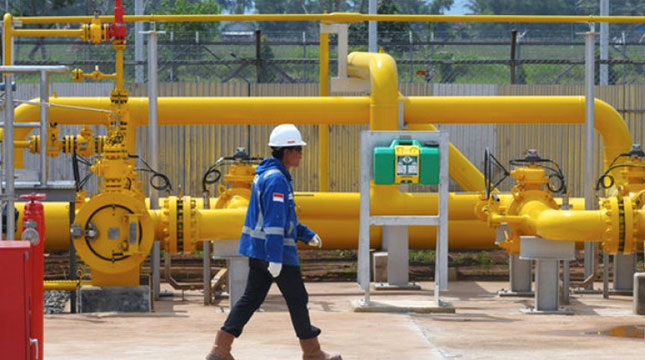 Akhir Bulan, Pemerintah Pastikan Harga Gas Untuk Tiga Sektor ini
INDUSTRY.co.id - Jakarta, Forum of Natural Gas Industry (FIPGB) considers that the Minister of Energy and Natural Resources (ESDM) has not complied with the presidential regulation concerning the price of industrial gas, especially the allocation of prices to the industrial gas users sector.
Achmad Safiun the General Chairman of FIPGB sent an open letter to the president so that the Ministerial Regulation could be implemented by the Minister of EMR.
"The mismatch of the Regulation of Energy and Mineral Resources No. 16/2016 and No. 40/2016 on Presidential Regulation No.40 / 2016 stakes the President's Credibility," he told Industry.co.id in Jakarta on Friday (3/11/2017).
According to him, if his subordinates do not implement presidential regulations, it would be risking the president's credibility.
Therefore, Presidential Regulation no. 40 / 2O16 is stamped due to Minister of Energy and Mineral Resources Regulation No. 16/2016 dated June 16, 2016 concerning the procedures for pricing and using certain Natural Gas, disobeying or inconsistent with Presidential Regulation no. 40/2016 dated May 3, 2016 regarding the pricing of Natural Gas, so that the President's regulation becomes useless or stalled.
"Presidential Regulation No. 40/2016 should be implemented immediately, in order for the industry to grow, to absorb more labor, increase purchasing power and competitiveness and increase industrial contribution to GDP," he said.
Safiun's unrest due to the inadequacy of presidential orders with ministerial regulations reflected when the president in a limited cabinet meeting on 4 October 2016 instructed the industrial gas price to be lowered to US $ 5-6 per MMBTU to strengthen national industrial competitiveness.
However, he said, the ESDM Minister also issued Ministerial Regulation no. 40/2016 dated November 25, 2016 on the price of natural gas for certain industries, which essentially reduce gas prices in accordance with Presidential Regulation no. 40/2016 but only for 8 (eight) companies, namely 2 PMA (PT Kaltim Parna Industri and PT Kaltim Methanol Industri) and 6 state-owned companies (Fertilizer Industries and PT Krakatau Steel).
Therefore, the Minister of Energy and Mineral Resources Regulation No.40 / 2016 comply with the Presidential Regulation for natural gas users engaged in the fertilizer industry, steel industry, petrochemical industry, oleo chemical industry, Ceramics industry, glass industry and Klkaret gloves industry.
"So Presidential Regulation no.40 / 2016 is already more than 1 year still mangkrak, so, for the attention of Mr. President R.I we thank you," he said.