OPEC and Production Decrease
By : Arya Mandala And Aldo Bella Putra | Sunday, November 05 2017 - 20:00 IWST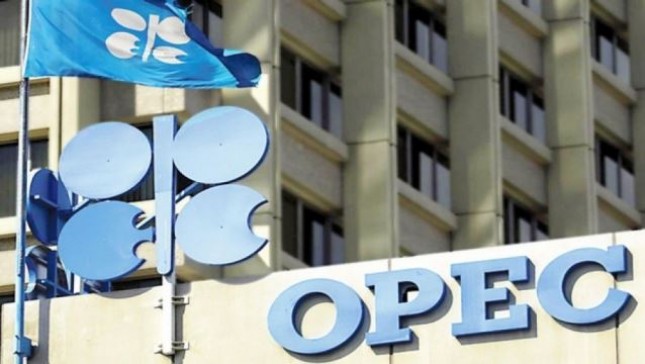 OPEC (Foto Ist)
INDUSTRY.co.id - Jakarta - Production Oil Organization (OPEC) is stepping up its efforts to anticipate a flood of world crude supplies that could lead to price cuts.
Agreement on the scope of OPEC member countries is considered ineffective to comply with all members. The participation of non-OPEC countries, which is also a massive producer of petroleum, is a challenge to price stability.
For a long time, energy industry players, both coal-based energy, vegetable oils such as palm oil and sunflower seeds, to other renewable energy continue to monitor the cycle of oil price movements. Any crude oil price movements will indeed provide an impact for the industry they are in.
The higher the world's crude oil price, the bigger it will be for them to expand and expand. Because the development of biofuels-based energy and advanced development of coal into liquid coal for example, is a capital-intensive step.
A number of alternative energy industry players have mentioned that the economic level of alternative energy development based on palm oil, for example, can only be done if the price of crude oil is at a minimum of US $ 80 per barrel.
A number of other parties even mention the figure of US $ 100 per barrel of new oil will be able to provide incentives for the development of alternative energy industries outside of petroleum.
Well, the eyes of the perpetrators of the alternative energy industry seems now again focused on the monitor the movement of petroleum prices. What is article? The oil production figures of the Organization of Petroleum Exporting Countries (OPEC), which fell in August 2017 for the first time since March 2017.
This decline is an implication of a reduction in production policies by some of the world's largest crude oil exporters.
According to CNBC's official website in mid-October, a total of 14 OPEC members turned out to produce 'only' oil at 32.7 million barrels per day in September 2017. The figure was a 79.100 barrel-a-day decrease compared to August 2017.
The deal is under OPEC that is supported by several other major world oil producers such as Russia at 1.8 million bpd. They agreed to prevent a flood of supply of crude oil in the global market.
At that time, OPEC claimed that the decline had helped boost the world's crude oil prices, which are very much expected by renewable energy industry players to boost prices.
Unfortunately, despite being supported by Russia as one of the most dominant oil producers, the deal of production decrease was not followed by all of its members. Call it Libya and Nigeria who refuse to reduce production.
Increased production in OPEC's two member states has even made it difficult for the organization's efforts to lower supply. Lately OPEC has often excluded the two countries from a production cut deal because the country is still plagued by conflict and judged to be unable to hoist production significantly.
OPEC missed the mark; apparently both countries are able to increase production faster than expected. Nigeria for example, oil production jumped 138,000 barrels to 1.86 million bpd in August.
While in Libya, the largest Sharara oil field in the country gradually began to produce after a shutdown due to blockade of the pipeline early last August. From Sharara it can produce up to 280,000 barrels per day (bpd), and become the key to Libyan oil production, which jumped above 1 million barrels per day by the end of June, or four times the previous year.
As a result, the supply is still excessive and the oil price is again corrected. In commodities futures trading in New York and London on Tuesday, September 19, as reported by the Xinhua news agency, the US benchmark price for light sweet crude or West Texas Intermediate (WTI) for October delivery fell by US $ 0.43 to US $ 49.48 a barrel on the New York Mercantile Exchange.
While European benchmark Brent North Sea crude for November delivery fell 0.34 dollars to 55.14 dollars a barrel on the London ICE Futures Exchange.
Analysts say that in addition to OPEC being unable to control oil supplies through agreements among its members, traders are also anticipating an increase in crude inventories in the United States. Lowering oil production levels is considered to be burdensome for some members who still rely on the country's cash income from black gold.
Indonesia was among those opting to freeze its membership at OPEC rather than reducing oil production levels. The reason this step can lead to its minus income for the state treasury.
A temporary freeze on Indonesia's membership may not be a burden for global oil giants; the article compared to other OPEC members, Indonesia's 830,000 barrels per day of crude oil production is not significant for the world's crude oil price constellation. Moreover, Indonesia is actually included as a nett oil importer.
In addition, historically, the decision to reduce oil production is often difficult to be agreed upon by all OPEC members. Even Natixis analyst Abishek Deshpande projected the level of compliance OPEC production cuts in June 2017 March 2018 maximum only reached 80%.
The main contributing factor is Saudi Arabia's compliance of 131%. While less satisfactory compliance came from Iraq (65%) and United Arab Emirates (69%).
Beyond the issue of compliance of OPEC members, oil and gas industry players still have to pay attention to the constellation of crude oil production in the United States. The non-OPEC nation, as reported by its Energy Information Administration (IEA) in mid-September, said that its shale oil production rate will increase in October.
It said crude production could hit a record high of 6.08 million barrels per day in October.
United States is keen to produce shale oil or shale oil, given the level of capital costs or break even cost of production until the end of 2017 ranged in the number US $ 40 - US $ 45 per barrel, very economical. Naturally, if the United States dismissed the reduction of production, production capital is still far below the world crude oil price.
Still according to the EIA, the average US oil production figures in 2017 reached 9.3 million bpd, up from 2016 which amounted to 8.9 million bpd. Even next year, production volume can reach the highest figure, which is 10 million bpd. So no one also if some analysts assess, OPEC production reduction measures will only be truly effective if involving Uncle Sam's country.
So what about Indonesia? Some time ago the government through Deputy Minister of Energy and Mineral Resources Arcandra Tahar stated optimism of oil production in 2018 could reach the target reached 771,000 - 815,000 barrels per day (bpd).
"The spirit is 771,000 barrels per day, our target is more than that. If the production next year if it can still above 800,000 bpd, we as much as possible, the internal target is more than that," said Arcandra to the media in the Ministry of Energy and Mineral Resources some time ago.
Even the target of this year's oil lifting which refers to the APBN 2017 of 815,000 bph, will be penetrated to the figure of 825,000 bpd. To spur higher production, the government promised to assist the permits in the Ministry of Environment and Forestry, as well as licensing in the region.
I ask to go directly to the area asking why permit baseball fast. We will also share knowledge so that other related ministries can understand the energy problem," he said.