BPJS Employment Degree Writing Competition Journalism Award 2017
By : Wiyanto Dan Aldo Bella Putra | Tuesday, November 07 2017 - 14:00 IWST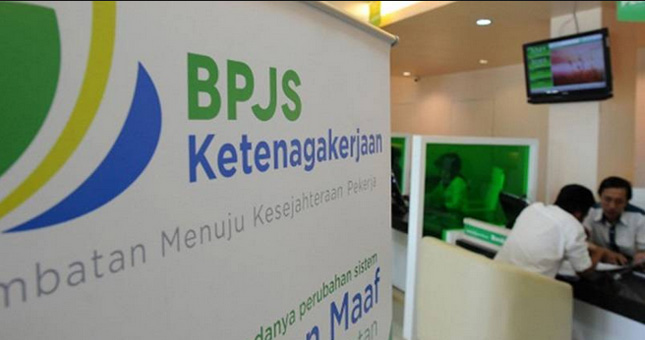 Ilustrasi BPJS Ketenagakerjaan. (Foto: Istimewa)
INDUSTRY.co.id - Jakarta - Information and socialization program for BPJS Employment is very important in providing education and positive institutional image on public perception. This is certainly difficult to achieve if there is no good synergy with various parties.
The work of journalism is one way to give the right picture to the public to cultivate a positive image and convey in the form of writing program or institution activities that are being done.
With the spirit to strengthen cooperation with stakeholders, BPJS Employment held a special competition for journalists with a total prize of Rp. 82.5 million. The committee will also give appreciation to the participants whose script passes in the early stages of judging.
"The implementation of this competition as a form of appreciation BPJS Employment for good cooperation in supporting the publication of programs and activities and action BPJS Employment," said Head of Communications Division BPJS Employment, Irvansyah Utoh Banja in Jakarta, Tuesday (6/11/2017).
For the contest of writing contest will be held this time the main theme "40 YEARS OF SOCIAL SECURITY INSTEADERS (BPJS) EMPLOYMENT FOR ALL"
The sub themes are raised, among others:
1. Digitalization of 4 (four) BPJS Employment Programs.
2. GN Lingkaran Program (National Movement for the Protection of Vulnerable Workers).
3. Social Security Protection for Indonesian Migrant Workers (PMI).
4. Expansion of Membership.
5. Prosperity After Retirement.
Utoh said, that in 40 years of service, BPJS Employment continues to clean up and work with full dedication and professionalism high. In line with the development of massive digital era, the form of socialization of program and service delivery information to participants has been done digitally.
As a form of strengthening and targeted membership expansion, BPJS Employment launches programs that are adaptive to the needs of the wider community such as the National Movement of the Circle. "It can be said that this program is thick humanist nuance because the element of caring is very high", Utoh explained.
Not long ago the BPJS Employment is trusted by the government to manage employment social security for Indonesian migrant workers (PMI) working overseas for the time being and so on.
"However, PMI or Indonesian Migrant Workers (TKI) is one type of work that has a major impact on the income of foreign exchange, it is no wonder that these workers are given a special nickname, as a foreign exchange fighter," he said.
Such special nickname must be accompanied by the protection of the fulfillment of the rights of migrant workers by the government that leads to the welfare of the workers and their families. Social security is one form of realization of protection for all the people of Indonesia provided by the state.
For BPJS Employment of good writing and in accordance with the theme of the race cannot be obtained briefly, takes time and understanding the substance intact. Therefore need more readiness and mastery of the material that is more than enough for the contested paper has a weight and quality in accordance with the expectations BPJS Employment.
This writing competition is one of a series of activities to commemorate the 40th Anniversary of BPJS Employment, which will be held at the end of this year.
As in previous years, BPJS Employment will hold an annual event with a new concept because this year is the 40th year of BPJS Employment protects workers in Indonesia.
For the participants of the contest for the category of print and online print media journalists published in the media each between 01 November 2017 to December 18, 2017, in the print media and online media (proof attached). Requirements of writing at least 3,000 characters, has never been contested and not writing advertising (advetorial). Special Requirements: Press Card and proof of loading of writing in the media (for journalists). General requirements: copy of Identity Card; submit hard copy via email and soft copy.
Furthermore hard copy of writing and attachments are also submitted to the Communication Division BPJS Employment Level 4, Headquarters Building BPJS Employment Jl. Jend. Gatot Subroto No.79, South Jakarta 12930. Delivery of competition material files to: [email protected] Delivery of the race file to the committee no later than December 20, 2017.
The judges of this writing contest are the General Director and Human Resources of BPJS Employment Naufal Mahfudz, Head of Communications Division of BPJS Employment Irvansyah Utoh Banja, Head of Public News Division LKBN between Erafzon Saptiyulda, and Ridwan Max. Sijabat, Director of National Social Security Assessment Center (PKJSN).