Ministry of ESDM Simplify the Class of Subsidized Electricity Subscribers Group, This is the Division
By : Hariyanto And Aldo Bella Putra | Monday, November 13 2017 - 20:00 IWST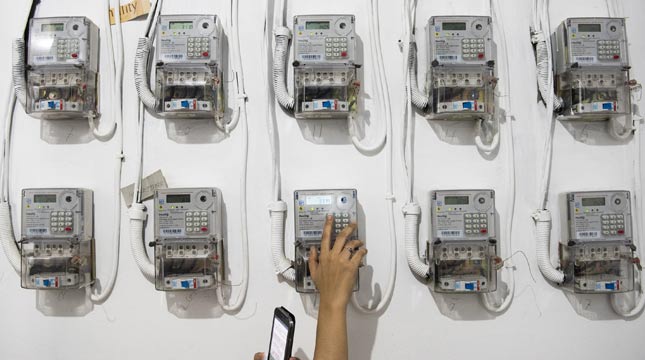 Listrik Ilustrasi
INDUSTRY.co.id - Jakarta - The Ministry of Energy and Mineral Resources (ESDM) and PT PLN (Persero) are preparing to simplify the class of non-subsidized household electric utility class.
The simplification does not apply to subscribers of subsidized households. The 450 VA group with a subscriber of 23 million households and a 900 VA group with subscribers of 6.5 million households subsidized by the government, has not changed. This is in accordance with the State Budget (RAPBN) of 2018.
"The simplification only applies to customers with 900 VA without subsidies, 1,300 VA, 2,200 VA, and 3,300 VA, all of which will be raised and added to 4,400 VA," said Dadan Kusdiana, Head of Communications, Public Information Services and Cooperation Bureau KESDM, in Jakarta, Sunday (12/11/2017).
While the 4,400 VA to 12,600 VA classes are raised and powered up to 13,000 VA, and the 13,000 VA class on top of its power will be stark loss. Thus in the future the household electrical utility group will only be divided into subsidized electricity subscribers (450 VA and 900 VA subsidies); Non-subscriber power subscribers 4,400 VA and 13.00 VA; and 13,000 VA non-subsidized electric subscribers up (loss stroom).
The increase and increase in power will have no effect on public electricity expenses because it will not cost you anything, and the rate per kWh will not change.
The government hopes that by simplifying the electricity subscriber class, electricity is more accessible to all Indonesians.
"Because the government's great vision in the field of electrification is to increase electricity capacity, the distribution of electricity services with national electrification target of 97% until 2019, and affordability of the community in accessing electricity," said Dadan.
That way, people who have Micro, Small and Medium Enterprises (MSMEs) will also benefit from this program. That's because during this UMKM average is the class of 1,300 VA to 3,300 VA.
With the increase in power at no additional cost and without an increase in tariff per kWh, MSMEs can grow because they can get more power without cost.
In addition, the program of addition and construction of power plants being undertaken by the government will also be enjoyed directly by the community.
During this time, continued Dadan, the limitation of electric power due to class restrictions resulted in more electric power enjoyed by the large business world and industry-class customers only.