KASAL Ade Review Task Force VII-Bakti Bela Negara 2017
By : Herry Barus And Aldo Bella Putra | Tuesday, November 21 2017 - 13:00 IWST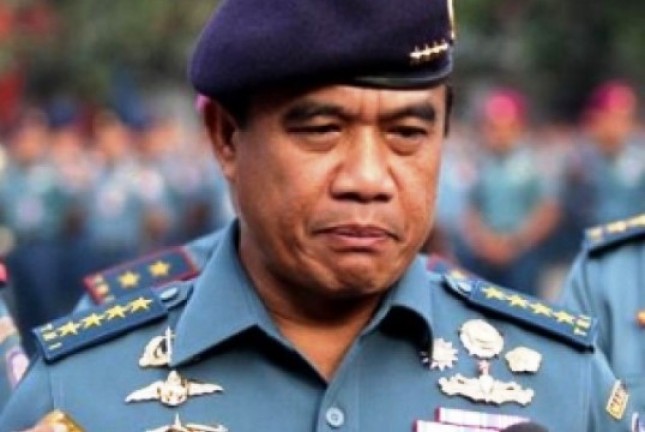 Kepala Staf TNI Angkatan Laut (Kasal) Laksamana Madya TNI Ade Supandi (Foto Ist)
INDUSTRY.co.id - Jakarta - Navy Admiral Ade Supandi Chief of Staff inspects Task Force VII and Bakti Bela Negara 2017 at Jakarta International Container Terminal JICT, Tanjung Priok, North Jakarta, Monday (21/11/2017)
Press Release from Dispenal received, mentions, Task Force VII and Bakti Bela Negara Sail Sabang 2017 led by Lieutenant Colonel Sea (P) Sukrisno who daily served as Kasubdisbinpuan Maritime Development Agency Potential (Dispotmar).
During the review, Kasal was accompanied by Head of Maritime Potential Development Agency (Kadispotmar) Brigadier TNI (Mar) I Ketut Suarya.
This task force will carry out the activities of Lingkar Nusantara VII followed by participants from Saka Bahari and Bela Negara.
Pelantara is a routine activity every year that held every Sail activity. This time it was held in Sail Sabang with the theme "National Character Building".
Pelantara and Bakti Bela Negara this year followed by approximately as many as 840 people who plan to sail for approximately one month from 20 November to 16 December 2017.
They consist of 35 Dispotmar committees, support teams (11), National Working Council (11), resource persons (6), Marines (13), ABK KRI (125), defending countries (50), journalists (2), Scouts Saka Bahari 331 people, 256 people and 256 people.
The route of the Pelajar Task Force VII and Bakti Bela Negara will visit several ports / bases of the Navy, namely Batam-Belawan-Sabang-Padang-Bengkulu-Jakarta by using Banda Aceh-593 KRI which is a Landing Platform Dock (LPD) ship commanded by Lieutenant Colonel Sea (P) Whisnu Kusardianto, alumni of Naval Academy (AAL) 43nd Generation.
KRI Banda Aceh-593 belongs to the Military Coastal Command Unit (Kolinlamil).
Kasal said that the program will provide spirit and shape the nation's character from the Navy.
The activity has been initiated since the beginning on Satgas Bintal Juang Remaja Bahari, Satgas Kartika Jala Krida, Sataskas Surya Bhaskara Jaya and Pelayaran Lingkar Nusantara.
"Learn well because the whole nation has a chance to sail in shaping the character of a strong maritime soul," Kasal said.