Kris Samuel Wins Creativepreneur Competition The Big Start Indonesia Season 2
By : Hariyanto And Aldo Bella Putra | Friday, November 24 2017 - 19:00 IWST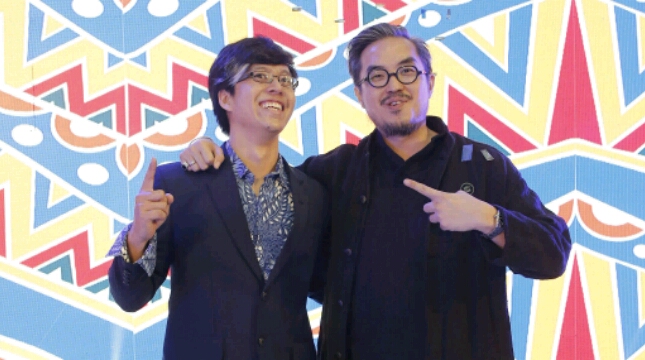 Kris Samuel Juarai Kompetisi Creativepreneur The Big Start Indonesia Season 2
INDUSTRY.co.id - Jakarta - The Indonesian creativepreneur competition - The Big Start Indonesia 2017 initiated by Blibli.com has found the winner. Kris Samuel, founder of Uttara was the first winner of the competition to outperform three other finalists: Ineu Mardiani, Indhe Indonesia Bags founder, Imas Mintarsih, founder of Oyoh De 'Kerupuk Jengkol, and Ecky Anugrah founder Ammossi.
Kris managed to convince the jury through a presentation submitted in front of the jury and entitled to get a capital gift of Rp500 million from Blibli.com. Meanwhile, the second winner was Ecky Anugrah, Ammossi founder with a capital prize of Rp300 million, and the third winner was Imas Mintarsih, Oyoh De 'Kerupuk Jengkol founder with a capital prize of Rp200 million and the fourth winner was Ineu Mardiani, founder Indhe Indonesia Bags with a capital prize of Rp75 million.
Earlier night Grand Final, Kris managed to set aside 16 finalists and 3 other grand finalists. Kris who received mentorship from Leonard Theosabrata's mentor for two weeks to face the judging night was calmly answering the questions of the jurors consisting of Nadiem Makarim as Founder & CEO of Go-Jek Indonesia, Martin Hartono as CEO of GDP Venture and Kusumo Martanto as CEO of Blibli.com.
"Ever since I was mentored by Leonard, I discovered my identity and this product has a clear vision and forward planning. Previously I run something with instinct and often not directed and target market becomes not specific. Leonard directed me to find core values ​​to make it easier for me to transform and become more focused," said Kris.
According to this man from Bandung, he became focused in any plan for the future becomes much easier. Kris excelled in judgment by the judge with the composition of the assessment: product development strategy (35%), financial prospect (35%), and pitching process (30%).
Kris claimed to have done the best and very grateful he could be selected as the winner of The Big Start Indonesia this year. "In the near future I will expand the product with a larger size in order to reach the export market. In my opinion, MSMEs who want to go forward should be close to people who more knowledgeable and pull experience from them," he said.
The Big Start Indonesia 2017 is fully supported by the Ministry of Communications and Informatics (KOMINFO), Creative Economy Agency (BEKRAF), Bakti Budaya Djarum Foundation, BCA, GO-JEK Indonesia, Podomoro University, Lenovo, So Good Food, Google, Youtube, and Instagram.