LBH Research Proves the Most Corrupt City is Medan
By : Herry Barus And Aldo Bella Putra | Saturday, November 25 2017 - 14:00 IWST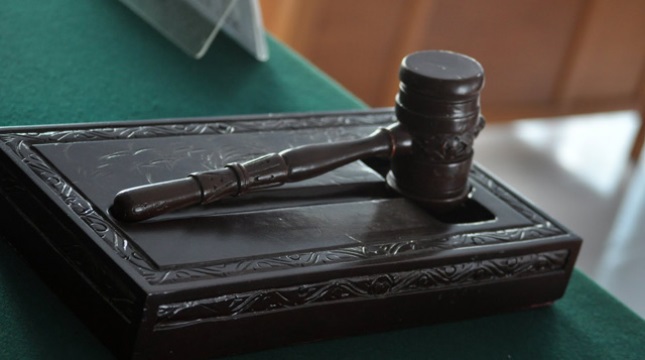 Ilustrasi Palu Hakim (Foto Ist)
INDUSTRY.co.id - Medan - Public perception survey conducted by Transparency International (TI) stated that Medan as the most corrupt city is assessed by Local Legal Aid Institute (LBH) is very concerning.
"Medan has been known as one of the most advanced cities, but it is now known as the most corrupt city among other cities," said Deputy Director of External LBH Medan, Ismail Hasan Koto SH, in Medan, Saturday (25/11/2017).
Corruption, he argues, is a commendable act by individuals and groups to enrich themselves from illegal sources of income lawfully.
"The survey results, people can judge that the city of Medan has unscrupulous officials who allegedly selfish and only think of themselves, and without regard to development in this area," said Ismail.
In fact, according to him, there are laws that regulate corruption, namely Law Number 20 Year 2001 amendment to Law Number 31 Year 1999 concerning Corruption and also Law Number 30 Year 2002 concerning Corruption Eradication Commission (Komisi Pengantasan).
Despite the provisions of the law regulating corruption and also many officials, especially in Medan City, has been convicted by the Corruption Court (Corruption) Medan, in the case of corruption, it turns out corrupt practices in this city continues.
"However, based on public perception surveys conducted by Transparency International that the law is enacted, it does not give a deterrent effect nor is an example for corruption perpetrators," he said.
Ismail added, it can be said that the city of Medan is an emergency city with corruption.
According to him again, the survey results show that corruption is an extraordinary crime (exstra ordinary crime) and seems to be a culture in society.
In this regard, it is expected that the government and law enforcement officers will attempt to eradicate corruption which is considered to be widespread in small communities.
Thus, he said again, Indonesia did not experience decline in various aspects and areas, because of the impact of the corruption.
Efforts that can be made by the government and law enforcement in eradicating corruption, including prevention, prosecution, and education, he said.
He reminded, with the results of IT surveys, Medan is the most corrupt city, and is expected also as soon as the government can open a representative office of Corruption Eradication Commission (KPK) in this area.
"Because it can provide prevention, repression and education faster than ever before against corruption," said Deputy Director of LBH Medan also. (Ant)