SIKADinas, Platform Smart City untuk Pendidikan
By : Ahmad Fadli Dan Aldo Bella Putra | Thursday, November 30 2017 - 15:00 IWST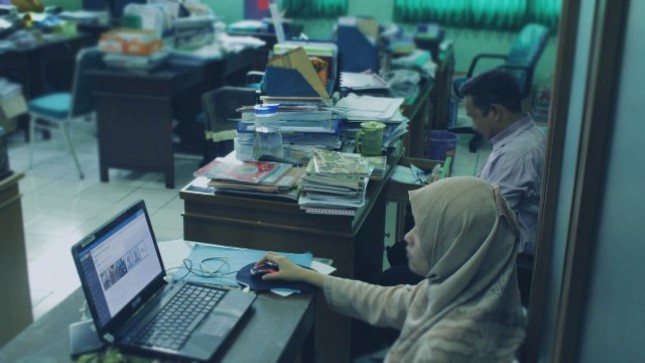 SIKADinas, Platform Smart City untuk Pendidikan
INDUSTRY.co.id - Jakarta - As education policy stakeholders in the regions, the Office of Education requires a lot of data from schools as a basis for decision-making, whether it is the development of educators and educators, students, or infrastructure facilities.
Therefore, the Dinas Pendidikan requires many regular reports from the school. Inefficient reporting processes lead to loss of time, funds, and decisions resulting from invalid data. Not to mention additional paper waste as a consequence of physically collecting documents.
It underlies the development of SIKAD to the smart city platform for education. "We provide the SIKADinas platform for Provincial and District Education Offices, so that the Dinas Pendidikan can obtain real-time data from SIKAD's user schools in their areas." SISAD Chief Operation Officer Adhi Subagio said.
"SIKAD was originally an academic value processing application. In its development SIKAD currently has many modules for all processes within the school. From academic assessments, mailing archives, student counseling, school and student finance, libraries, even libraries and facilities and infrastructure management, are on a secure platform that can be accessed at any time by all staff and teachers according to their respective fields of work ," Continued Adhi
Local education offices using SIKADinas get insight data from SIKAD school users in their area, so Heads of Dinas and other stakeholders receive accurate information about the schools, such as teacher mapping, school facilities and infrastructure, to student progress and progress teaching teachers.
"SIKADinas also has a feature of PPDB (Admission of New Learners) Online, so all the processes start enrollment to the learning process at school, all in one service," he said.
In 2017 we have successfully held PPDB Online in Gorontalo City and PPDB Online of Bekasi Regency. Even the Education Office of Gorontalo City has also been using SIKADinas to collect teacher certification documents since 2016. In essence, we want to provide a holistic platform for educational administration processes, for teachers, schools and Dinas Pendidikan.