Nadiem Makarim Makes sure GoJek Release Stock to Public
By : Ahmad Fadli And Aldo Bella Putra | Sunday, December 10 2017 - 16:00 IWST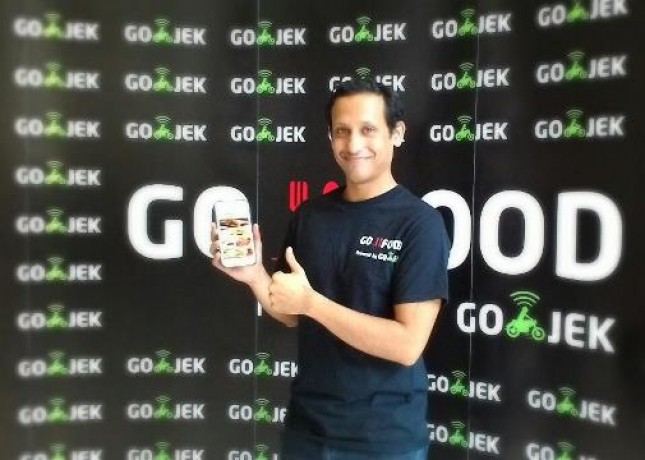 CEO Go-Jek Nadiem Makarim (Foto SWA)
INDUSTRY.co.id - Jakarta - Go-Jek, startup Transportation Company is expected to be on the floor of Indonesia Stock Exchange (BEI). The company's intentions for the IPO are likely to be awaited by market participants. Understandably Go-Jek is the first pioneer company in Indonesia which has valuation of selling value exceeds US $ 1 billion.
The statement was presented by Go-Jek CEO Nadiem Makariem in a panel discussion at Bloomberg's The Year Ahead Asia event recently.
"We are definitely going to an IPO, but it all depends on the situation and future conditions, hopefully in the next few years we can IPO because that is my goal and my goals," said Nadiem.
In the world of startup, known to some level of company valuation, The first level is Cockroach, the initial startup with a small valuation, but resilient. Companies like this can attract angle investors to include their capital so that valuations grow.
At the next level, there is the term Ponies. This term dubbed pioneering companies with valuations through US $ 10 million or about Rp 130 billion.
If a company at this level can maintain and raise the value of its valuation, then the angle investors with greater capital interested injecting fresh capital. Their valuation will be pushed to the next level.
Centaurs, a human-headed beast in Greek mythology, became the term to classify startups with valuations through US $ 100 million. Approximately Rp 1.35 trillion.
Again, if the pioneering company is still able to increase its valuation, the whale-class angle investors can still be interested in adding capital, thus further encouraging valuations.
The pioneering company whose valuation is able to penetrate US $ 1 billion (equivalent to about Rp 13.5 trillion) earned the nickname Unicorn. The horse flies horned mounts of the gods.
Go-Jek is a startup company that is already in the highest caste. Usually, startup companies at this level are getting harder to get fresh capital supplies from angel investors. Not because it is not interesting, but not too many angle investors who have the capacity of funds up to it.
Therefore, offering shares to public investors becomes the most logical path to increasing the company's assets and boosting its valuation.
However, after becoming a public company, generally the character of startup companies began to change. Adjusting the demands of investors in the stock market, they will begin to pursue the profit from the original pursuit of increased valuation. Is it true?