Total Contribution BPJS-TK 2017 Reaches Rp50 Trillion
By : Herry Barus And Aldo Bella Putra | Sunday, December 10 2017 - 19:00 IWST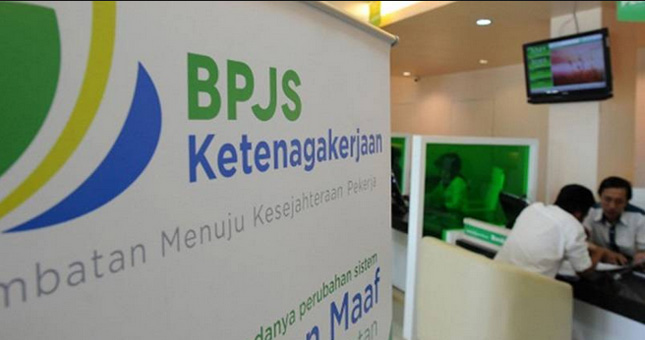 Ilustrasi BPJS Ketenagakerjaan. (Foto: Istimewa)
INDUSTRY.co.id - Singapore - The total contribution of the Social Employment Insurance Administering Agency (BPJS-TK) has reached Rp 50 Trillion or grew 14.2 percent or has reached 90 percent of the annual target by the end of November 2017.
Director of BPJS Employment Agus Susanto at the signing ceremony of the agreement "Synergy Function of the Embassy in Singapore and BPJS Employment for the Protection of Social Security Employment for Migrant Workers in Singapore" in Singapore, Saturday (9/12/2017) convinced the contribution target of Rp55 Trillion will be reached the end year.
"We are intensifying the collection effort in cooperation with various parties, so we believe the contribution target will be achieved," said Agus.
The Memorandum of Understanding was signed by the Director of BPJS Employment Agus Susanto and Ambassador Extraordinary of the Republic of Indonesia to Singapore, I. Ngurah Swajaya, at the Indonesian Embassy in Singapore and attended by Secretary General of the Ministry of Manpower Herry Sudarmanto and other invites.
The number of active company participants listed as participating in BPJS Employment has reached 445 thousand, or grew 23.7 percent from last year's achievement in the same period, and has reached 104.7 percent of the target set.
Meanwhile, the number of registered workers has reached 44.3 million with active participants reaching 25.4 million or growing 15.5 percent or reaching 100.8 percent of the target in 2017.
Payment of guarantee claims is also still within the stipulated budget, said Agus, which totals 76.3 percent of the 2015 RKAT.
In the Work Accident Insurance (JKK) program, BPJS Employment has paid claims amounting to Rp883.8 billion for 112,490 cases, while the Underwriting Guarantee (JK) program has been paid Rp568.6 billion with 20,557 cases.
On Jaminan Hari Tua (JHT) recorded the largest claim payment among other programs that reached Rp18, 2 trillion for the application of disbursements as many as 1.7 million cases.
Although it has only been implemented for about two years, the Pension Guarantee Program (JP) has also paid claims amounting to Rp49.5 billion for 24,691 claims.
Participant fund management conducted by BPJS Employment also showed good performance.
In the period of November 2017, managed funds BPJS Labor has reached Rp305 trillion or grew 22.2 percent. This achievement has exceeded the management's target in RKAT 2017 amounting to Rp296.9 trillion.
The managed fund generates investment returns of up to Rp24.5 trillion, growing 17 percent and reaching 98 percent of the 2017 target. Yield on Investment (YOI) as of November 2017 reached 9.49 percent.
Agus said with the condition of the economy and the more conducive market, the target of investment returns will be exceeded.
The management of these investment assets coupled with non-investment assets impacting the total assets of BPJS Employment at the end of November 2017 has reached Rp317 Trillion.
"Hopefully what we have achieved at the end of 2017 will continue to improve with a number of strategies to face the year 2018, including the optimization of agency systems and increased utilization of information technology in the acquisition and service," said Agus. (Ant)