Garuda Indonesia Continues to Improve the Quality of Operational Conditions
By : Chodijah Febriyani And Aldi Firhand A | Sunday, December 10 2017 - 21:03 IWST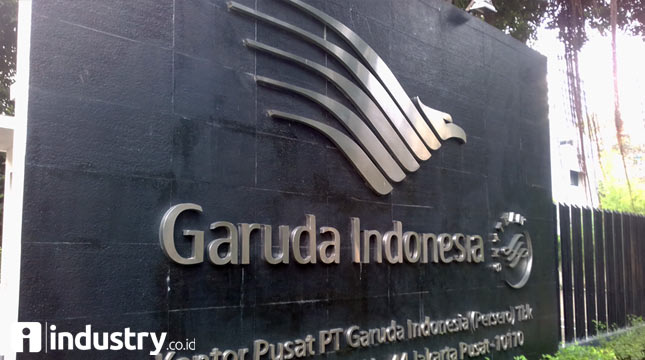 Garuda Indonesia (Hariyanto/ INDUSTRY.co.id)
INDUSTRY.co.id - Tangerang - Garuda Indonesia Airlines Management promises not to repeat flight delays involving hundreds of flights canceled and rescheduled some time ago.
President Director of Garuda Indonesia Pahala N Mansury in a review at Terminal 3 of Soekarno-Hatta International Airport, Tangerang, said that several steps will be taken such as speeding up communication and coordination related to cancellation and ensuring data supervision as well as improving operational quality of flight operations.
"In order not to happen again, we ensure performance, we are now in a state of difficulty then things cancellation can be communicated as soon as possible, then ensure the data every day we monitor and all things that improve the quality of operational conditions," he said as reported Between.
Pahala explained the cause of the delay, namely the crew and pilot adjustment due to the number of flights affected by the closure of Airport I Gusti Ngurah Rai due to eruption of Mount Agung.
Meanwhile, he continued, the flight in Bali holds a portion of 30 percent of all Garuda Indonesia flight operations.
He mentioned the crew of pilots and cabin affected by rescheduled flight (resdapedule) which is about 800 people.
"Once that happens we need to 'reschedule' the cabin crew and the cockpit and need to be done together, our system is constrained so that the peak of the crew decrease due to the airport is closed, we have difficulty doing the assignment in time," he said.
He also said the rescheduling took place simultaneously with the arrangement of existing information technology systems within the airline's internal.
"Because of the decline in system performance and mutual change," he said.
He added related migration of information technology systems, that the adjustment occurred before the closure of Ngurah Rai Airport, Denpasar.
"We have been doing mitigation over a period of approximately 18 days. We also run operations with two systems in parallel, but indeed we can not predict the airport closure, so there is a significant schedule change and affect the performance of the acceleration system so on the 1st there is a decrease and operational constraints the crew of the crew, "he explained.
For that, in the future, Pahala said it would be more emphasized contingency system, ie communication and coordination quickly related to decision making whether it is rescheduling or flight cancellation, ensuring passenger data accurate and improve the quality of performance.
"So we fix the speed, together we make sure the data in the system according to the circumstances, and manual we reconfirm data existing data," he said.
Pahala admitted losses suffered due to flight cancellation is not significant.
In a day, he said, Garuda flight movement reached 620 flights and due to the incident about 160 flights experienced cancellation within four days.
He claims the timing of the flight (on time performance) is now back to normal, which reached 97 percent.
"The 2nd date has started 60 percent and currently I check until 10 o'clock is 97 percent, we keep watch and hopefully wake up to the front," he said.