Cawagub Banten Ready to Guard Toll Development to Tanjung Lesung
By : Herry Barus, Aldi Firhand Alqudri | Wednesday, July 19 2017 - 12:18 IWST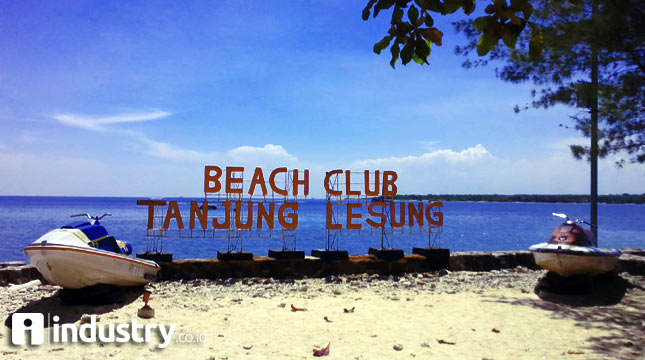 KEK Tanjung Lesung
INDUSTRY.co.id - Candidate Vice Governor of Banten Embay Mulya Syarif expressed readiness to guard the construction of the Serang-Pandeglang toll road, if with his partner Rano Karno is believed to lead the province of Banten.
"The construction of the Serang-Pandeglang toll road is a central government program, to support the establishment of KEK Tanjung Lesung Tourism, we are ready to escort to be realized immediately," he said in front of hundreds of businessmen in Pandeglang, Monday (9/1/2017).
According to him, toll road development, in addition to supporting Tourism KEK, will also have a positive impact on economic development in the southern part of Banten, that is Pandeglang and Lebak.
The central government will build a toll road estimated to spend Rp9.57 trillion, with routes passing through three districts, namely Serang, Lebak and Pandeglang.
"In addition to toll roads, we will also seek to withdraw budget from the center for development in Banten, especially Pandeglang and Lebak," he said.
For that, he hopes his support for Rano Karno-Embay Mulya Syarif pair could be elected governor and vice governor of Banten so that various programs that have been prepared can be implemented.
"We have developed programs that are poured in the vision and mission, among them escorting the construction of toll roads and encourage the realization of regional expansion and the establishment of new autonomous regions," he said.
Embay states support the formation of Cilangkahan Regency which is the division of Lebak District, and the formation of Cibaliung and Caringin districts of pemekaran from Pandeglang regency.
"We will realize the formation of three new autonomous regions for the progress and welfare of people in the south," he said.
The election of governor and deputy governor of Banten will be held February 15, 2017, or simultaneously with pilkada in other regions. Pilgub Banten followed by two candidate pairs, namely Wahidin Halim-Andika Hazrumy and Rano Karno-Embas Mulya Syarief.
The Wahidin-Andika couples were represented by seven political parties - Golkar Party, Gerindra Party, Democrat Party, PKS, PKB, Hanura Party and National Mandate Party, with 57 seats in the DPRD.
While Rano-Embay supports three parties, namely PDI Perjuangan, United Development Party and Nasdem Party with a total of 17 seats in the Provincial DPRD Banten
Aldi Firhand Alqudri