Is Fintech Really Making 'Noisy' Financial Services Industry?
By : Dhiyan W Wibowo And Aldo Bella Putra | Monday, December 18 2017 - 17:00 IWST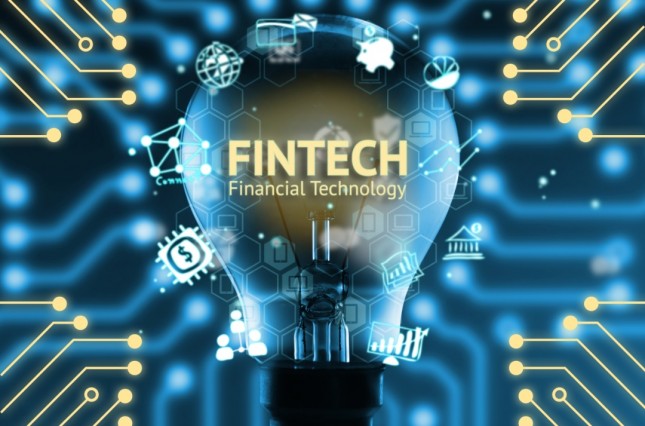 Industri Fintech (images: illusionqueststudios.com)
INDUSTRY.co.id - Jakarta, When most people still have limited access to funding sources, technology-based financial services, such as financial technology, are present such as bridging communities and funding sources.
How can this service business opportunity grow in Indonesia? How true the assumption is that fintech will be head to head with banks and finance companies.
Almost a decade ago, conventional financial services industry such as banking, finance companies to insurance such as getting rivals in providing financial services to customers.
A number of non-banking institutions are now beginning to dare to provide funding intermediation services for people with minimal access to banking.
Institutions that were originally a startup alias company is, able to combine advances in information technology with the ability to fund, to form technology-based financial services.
Financial technology / fintech are becoming a very popular name for the technology-based financial services provider.
If referring to the definition provided by the National Digital Research Center (NDRC), fintech is a concept of financial services that adapt technological developments, coupled with the financial field that is expected to present a more practical, safe and modern financial transaction process.
Fintech is also touted as part of e-commerce because of the services provided based on the web portal. The services of this fintech institution are almost the same as that of a banking or finance company, which is an intermediary between the provider of funds and the party in need of the loan.
Not only provide funding, a number of services provided by the fintech company also include the process of payment, funds transfer, stock trading and others.
The presence of this Fintech Company could make a 'rowdy' financial services industry in the country.
With a highly efficient business character and instantly bring together fund owners and prospective borrowers in the peer to peer (p2p) lending service.
A number of parties had assumed that this fintech company has the potential to seize the banking market share or multi-finance, especially those focusing on multipurpose services.
But not a few bankers who actually assess the presence of fintech institutions will support the role of banking in the intermediary function.
Who said we compete with fintech. We have a different market, we judge that fintech institutions can help banks in the lending process, and we will indeed cooperate with fintech institutions, said President Director of PT Maybank Indonesia, Taswin Zakaria on one occasion.
Indeed, if we see the high gap or gap between some communities with financial institutions, both banks and fintech institutions can still share the market and segment without any effort to elbow each other.
Check out what Chris Wren, CEO of British Chamber of Commerce in Indonesia (BRITCHAM), said that the Indonesian market for Fintech is still very wide open because of the huge population.
However, community access in conducting financial transactions is still constrained by geographical conditions and uneven infrastructure development.
"We see the country of Indonesia with a population of 250 million. It is very big (but) access to banks in this country is very difficult and it is a real challenge for e-commerce players to get the opportunity through fintech can be facilitated access," said Chris in Jakarta some time ago.
Meanwhile, Director of Arrangement, Licensing and Supervision of Fintech Financial Services Authority (OJK) Hendrikus Passagi said, there is still funding requirement up to Rp1.700 trillion in Indonesia.
While conventional institutions such as financing or new banks are able to disburse funds around Rp700 trillion.
Therefore, the presence of financial technology or fintech can help the government program to build Indonesia from the periphery, and Hendrikus expressed his hope to grow 800 fintech institutions that can serve the community.
This is in line with Nawacita Presidential program of Joko Widodo to build an area from the outskirts, Hendrikus said as quoted by Bisnis.com.