Affordable Electricity Supply is The Key Towards Industrial Countries
By : Hariyanto And Aldo Bella Putra | Wednesday, December 20 2017 - 20:30 IWST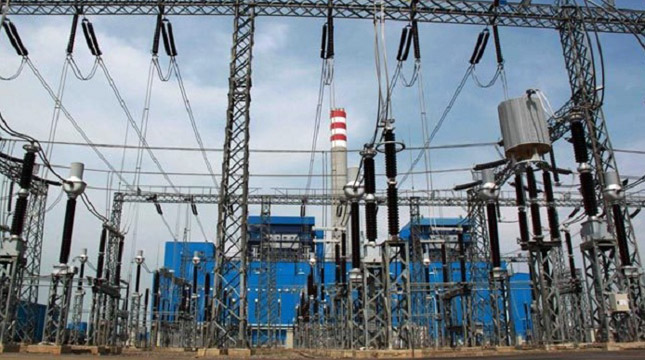 Pembangkit Listrik di Indonesia
INDUSTRY.co.id - Jakarta - Indonesia is considered to be able to avoid deindustrialization as well as towards developed countries if the Government is able to supply electricity in large and affordable quantities.
"Deindustrialization is a fact that cannot be denied, but it can be avoided if the Government is able to guarantee the availability of electricity to ensure the movement of the industrial sector," said Zulnahar Usman, member of the National Committee on Economic and Industrial Affairs RI, Tuesday (19/12 / 2017)
According to Zulnahar, the Government of Indonesia must learn from South Korea's industrialization process that is able to rise to the advanced industrial countries because it prioritizes three aspects namely electricity, industry and GDP (Gross Domestic Product).
Unlike Indonesia, the current contribution of the manufacturing industry to GDP continues to decline from 29 percent in 2001 to only 20.6 percent in 2016 with a downward trend.
This factor is suspected to be one cause of the weakening of the national economy that impact on the decline in sales of electricity is quite significant.
If the contribution of the manufacturing industry to GDP continues to decline then Indonesia is in the middle of the middle income trap or the "middle income trap".
To get out of the trap, the industrial sector needs to grow at least 1.5 percent above economic growth. The problem is, in the last two years, the growth of the industrial sector has been below economic growth.
He compared Indonesia to South Korea which successfully implemented industrialization. By the 1950s the value of South Korea's per capita GDP was at almost the same level as Indonesia in the range of 800 US dollars per capita.
In the 1970s when Korea undertook the industrialization program, the country's GDP value did not differ much with Indonesia which was 2,800 US dollars.
But 30 years later or around the 2000s South Korean economy managed to skyrocket even penetrate the number 20,000 US dollars, while Indonesia is still at the level of 3,000 US dollars.
South Korea relies on a highly structured and massive industry relying heavily on heavy industry and technologically advanced, while Indonesia is developing a labor-intensive industry with low added value.
Zulnahar, who is also Chairman of KEIN's EMD Working Group, said that when GDP per capita is still low, electricity becomes a major contributor to GDP through manufacturing, but when per capita GDP has grown above 10,000 US dollars, the contribution of electricity has decreased as the economy becomes more complex.
For that, Zulnahar said, the Government should have a "quick win" program focusing on one industry that can rapidly generate economies such as the mining industry and mine downstream products and then continue with a sustainable long-term program of investment and technology.
One of Indonesia's natural resources to be developed is rare earth metals, where rare earth metal separation from monazite will produce thorium which can be used as fuel source from clean thorium power plant without emission, has much greater energy density than fossil and with cheap cost.
"Thorium can not be denied to be future energy and rare earth metals will become more strategic commodities from oil, both of which can be a national industry priority toward innovation and technology-based national industry," he said. (Ant)