Four Petitions of Agreement on Related Residents of Bogor Tolerant City
By : Herry Barus And Aldo Bella Putra | Saturday, December 23 2017 - 14:00 IWST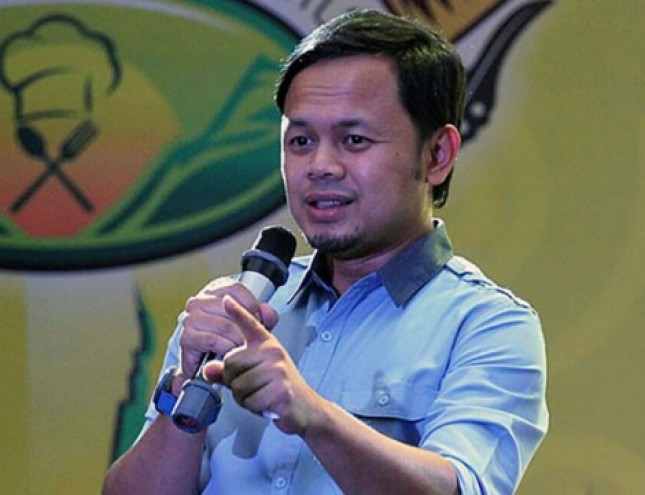 Bima Arya Sugiarto-Walikota Bogor (Foto ist)
INDUSTRY.co.id - Bogor - Bogor Mayor of West Java, Bima Arya Sugiarto with Muspida, interfaith leaders, youth, and mass organizations and OKP in Bogor City declared together "Bogor Kota Toleran", Friday (22/1/2017).
The following excerpt of the declaration: the journey from time to time has formed the city of Bogor as a friendly and harmonious city in the diversity of tribes, religions, races and classes.
The notes of intolerance that occurred in the city of Bogor is not a true ghost citizens polite, friendly, and cultured.
In order to welcome the 2017 and New Year's 2018 celebrations, and to maintain the possibility of parties wishing to disturb the order and comfort of the citizens of Bogor City during the preparation and execution of Christmas and New Year celebrations, it is necessary for all levels of society including stakeholders to reaffirm commitment to harmony and tolerance between people of different religions.
Therefore, we are citizens of Bogor City from Muspida Element, Immigrants Cross, Faith Cross, Community Organization and OKP as Bogor City pledge to:
1. Uphold the 1945 Constitution, Article 29, Paragraph (2) The State guarantees the independence of every citizen to embrace his or her own religion and to worship according to his religion and belief.
2 Maintain and maintain harmony in religious diversity in the city of Bogor.
3.Mengajak Bogor citizens to make the momentum of religious festivals as a means of strengthening the ropes of interfaith religious relationships.
4. Determined with TNI Police to maintain peace and coolness in preparing and implementing the 2017 and New Year 2018 Christmas celebrations.