Credit Requirements for MSMEs in Indonesia Reach Rp1.700 Trillion
By : Ridwan And Aldo Bella Putra | Thursday, December 28 2017 - 22:00 IWST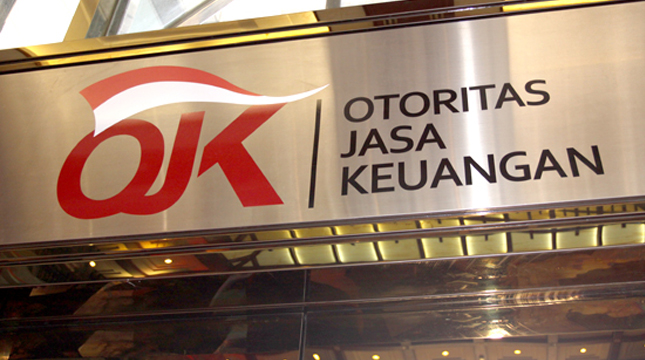 OJK
INDUSTRY.co.id - Jakarta, Based on data from the Financial Services Authority (OJK), UMKM Indonesia lacks business capital loans to develop business.
Currently there is a credit requirement for MSMEs amounting to Rp1.700 trillion per year in Indonesia. Existing financial institutions can only meet Rp700 trillion of these needs, resulting in a lack of funding for MSMEs of Rp1,000 trillion in Indonesia each year.
"This situation is not only detrimental to small business industry, but also weaken the state economy," said Hendrikus Passagi as Director of Fintech Oversight and Licensing Arrangement in Jakarta (28/12/2017).
In the meantime, Oliver Wyman's study found that lack of access to loans for Indonesian MSMEs that want to grow causes a loss of 14 percent of total national GDP by 2015.
According to Hendrikus, P2P lending can answer the needs of local SMEs by expanding access to business capital loans in Indonesia. "In addition, the P2P lending platform can connect potential MSMEs and alternative investment seekers through the digital market," he explained.
Furthermore, he revealed, because the analysis of P2P lending credit focus on business health, not guarantee, P2P lending loan is suitable for MSME which usually do not have enough assets. "Short tenor loans and faster process, from application to loan disbursement, also fit the needs of SMEs," said Hendrikus.
Through P2P lending, MSMEs who want to grow can start getting business capital loans and build credit history. As SMEs grow, they can access more financial products, for example registering for bank loans.
He reiterated that the progress of UMKM and the existence of P2P lending industry and complementary banking will support healthy and inclusive financial ecosystem.
"On the other hand, P2P lending also creates an easily accessible alternative investment instrument, so that financial services for the wider community increase and financial inclusion in Indonesia increases," he said.
Different opportunities, Stefanus Warsito as Chief Risk Officer Modalku revealed, the loan needs of SME segment in Indonesia is very high.
According to him, the current banking industry has channeled loans to them and the presence of P2P lending will provide alternative loan solutions that can help the development of UMKM business.
"Thus, P2P lending becomes complementary bank in support of financial and economic inclusion of Indonesia," he concluded.