BI Submits Some of its Authority to OJK
By : Wiyanto Dan Aldo Bella Putra | Friday, December 29 2017 - 19:00 IWST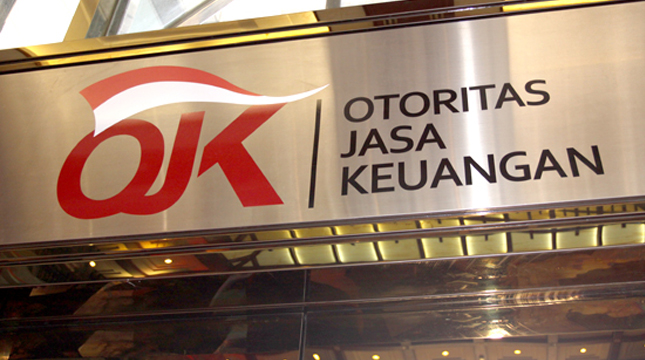 OJK
INDUSTRY.co.id - Jakarta - Bank Indonesia (BI) transferred the function of arranging, developing and managing Credit Information System to Financial Services Authority (OJK) as mandated by Law Number 21 Year 2011 regarding Financial Services Authority.
The statement was signed by Anto Prabowo, Deputy Commissioner of OJK Strategic and Logistics Management and Executive Director of the Communication Department of BI Agusman. Thus the press release received by Industry.co.id in Jakarta, Friday (29/12/2017).
The transfer of functions is marked by the signing of the Official Report on the Handover (BAST) of the transfer of functions, duties, authorities and responsibilities for the regulation, development and management of Credit Information System by BI Deputy Governor Erwin Rijanto and OJK Commissioner Board Riswinandi.
The transfer of regulatory functions, development and management of credit information systems has been through a period of transition since December 31, 2013, with the reporting of Debtor Information System (SID) managed by BI and the Financial Information Service System (SLIK) managed by OJK in parallel during April-December 2017 .
During the transition period, BI and OJK have performed excellent coordination, especially in the improvement of the provisions and management of SID as well as the preparation of the regulation and development of SLIK OJK. With the transfer of these functions, BI discontinues SID operations and services to all SID and Community Reporters since December 31, 2017.
Furthermore, the management of credit information systems is only implemented by OJK through SLIK which will be implemented in full from 1 January 2018.
SLIK is one of the most important infrastructures in the financial services sector that industry players can use to mitigate risks, particularly credit risk, so as to help reduce the level of non-performing loan risk. In addition, the existence of SLIK is also able to support the expansion of credit access / financing. Communities intending to obtain Individual Debtor Information (IDI) at SLIK can visit OJK offices both at the central and regional levels. Information on the addresses of OJK offices can be found at www.ojk.go.id.
The management of credit information by BI (Public Credit Registry) conducted since 1969 has helped people obtain accurate information and encourage more inclusive, cheaper, and easier access to finance. In addition, fund providers can channel funds by applying prudential principles. The steps taken both in terms of management, development and improvement of data coverage and product upgrading have contributed to the improvement of the World Bank-issued Ease of Doing Business Indonesia ranking, particularly on the aspects of Getting Credit.
The transfer of management function of Credit Information System to OJK will not reduce the service that has been done previously by BI. Customers and communities and owners of fixed funds will gain access to inclusive, cheap and easy funding information and take into account prudential principles, including supporting policies and decision-making of state and other government institutions.