Lamp Light Can Cause Color Fading
By : Aldi Firhand Alqudri | Friday, July 28 2017 - 20:55 IWST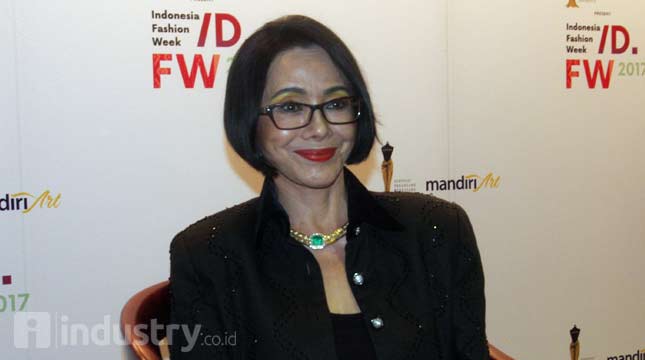 Poppy Dharsono
INDUSTRY.co.id - Jakarta- Designer Poppy Dharsono said in addition to exposure to sunlight, light can also cause the color fading.
she said in Jakarta on Friday (14/7/2017), while visiting the fashion fair museum in Paris, visitors who enter must be in the dark room first before entering the collection exhibition.
"Inside (where the collection) is also dark because it should not be brighter, the fear of the light of the lamp reduces the color of the costume," she said.
The darkness of the exhibition hall of fashion collection, according to Poppy, indicating the light must be minimized so that the color of the cloth more durable.
Laying clothes in the window should also be careful because the cloth with natural dyes will be more quickly lost its color.
Furthermore, Poppy said rengat in Indonesia should be wary of it can make the fabric easily damaged.
"You can use camphor or something, sometimes you have to open the closet to make it windy," she said.
Wood where put cloth or clothes, she said, can have sap so it can stick in clothes. For that, the material where to put cloth also needs to be considered.
There are also, according to her, where the store textiles such as museums in Indonesia is still not applying care properly because the cost is expensive.
she hopes attention to the care of fabrics and clothes continues to rise in the future.