Bank BTN Develop Independence Pondok Pesantren via Fintech
By : Aldo Bella Putra | Friday, July 28 2017 - 16:47 IWST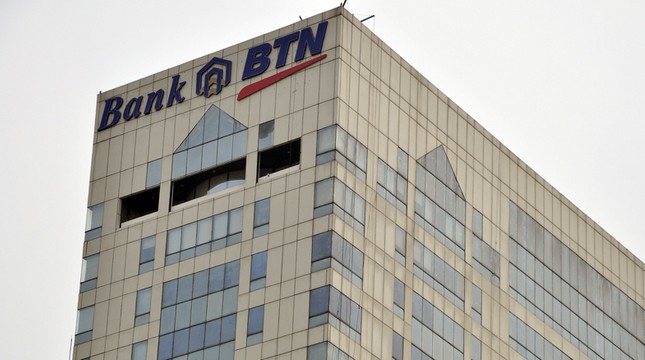 5166
INDUSTRY.co.id - Cikarang - PT Bank Tabungan Negara Tbk (BBTN) develops digital financial services (fintech) in cooperation with Pondok Pesantren (PonPes) Al Ashriyyah Nurul Iman. In the cooperation, both parties will test the fintech application formulated by PT Data Aksara Matra, the fintech development company.
The cooperation between the three parties is set forth in the signing of a Memorandum of Understanding (MOU) which was held on the sidelines of President Joko Widodo's visit and the Ministry of Industry in Greenland International Industrial Center, Cikarang, Bekasi, West Java on Friday (28/07 / 2017).
The signing ceremony of the MoU was made by the President Director of Bank BTN, Maryono, Head of Pondok Pesantren Al Ashriyyah Nurul Iman, Waheeda Binti Abdul Rahman and Director of PT Data Aksara Matra, Aditya Riyadi to provide support to the Ministry of Industry in Industrial Development Program at Pondok Pesantren.
"We want to develop and improve the capacity of Pesantren self-reliance so that the industries they manage can grow better," said Maryono, President Director of Bank BTN, Maryono.
The fintech application developed PT Data Aksara Matra for Pondok Pesantren is called Mobile Fintech Ponpes. Ponpes Ashriyyah became the first target of Bank BTN because it has 15.000 santri, 15.000 santri guardian, 300 teachers, and 31 business units. Bank BTN will serve as a pooling fund that provides banking products and services that support the welfare of Pondok Pesantren community.
"Bank BTN will provide mobile account facility so that the students can register the opening of accounts, top up balances and transfers between Bank BTN accounts and other banks," said Maryono.
Bank Syariah's (BTN Syariah) syariah business units will be easily accessible by santri, wali santri and teachers at Pondok Pesantren, such as payroll, giro, time deposit, savings account (Tasbih), Hajj and Umroh savings, etc. etc.
In addition to savings products, santri and faculty of ponpes can also achieve financing both mortgages and working capital and investment. "We see a lot of entrepreneurs who grow and develop from the boarding school so to be more motivated, we provide easy access to banking products services plus this new application," said Maryono.
Financial Technology is one of BTN Bank's strategy in digital transformation of Bank BTN held since 2015. A number of innovations have been done by Bank BTN in this transformation such as the release of BTN Digital Solutions application, BTN property portal for submission of online mortgage application and property sale and opening of Smart Branch BTN. The transformation is intensively conducted to strengthen BTN in its role as economic change agent and service agent to assist the government in improving people's lives.
Maryono added by cooperating with ponpes, Bank BTN also target cheap funds and financing distribution. This is one of the strategies of Sharia Business Unit (UUS) of Bank BTN to reach the target of DPK Year 2017 which reached Rp17 trillion and financing target of Rp17, 3 trilun.
In the second quarter of this year, UUS Bank BTN recorded positive performance in line with the conventional BTN Bank. During the quarter, UUS Bank BTN disbursed Rp15.82 trillion or grew 27.15% compared to Rp12.44 trillion in the same period of 2016.
Bank BTN Syariah Deposit Fund Deposits increased by 20.34% from Rp12.99 trillion to Rp15.63 trillion in June 2017. On the positive note, the assets of UUS Bank BTN grew 22.33% to Rp19.33 trillion per June 2017 compared to Rp15, 8 trillion in the same period of 2016. The net profit of this sharia unit jumped 30.03% from Rp151.3 billion as of June 2016 to Rp196.72 billion in the same period this year. (Abraham Sihombing)