More Prospective, Gaikindo Will Held a Commercial Vehicle Exhibition
By : Ahmad Fadli And Aldi Firhand. A | Tuesday, January 16 2018 - 23:02 IWST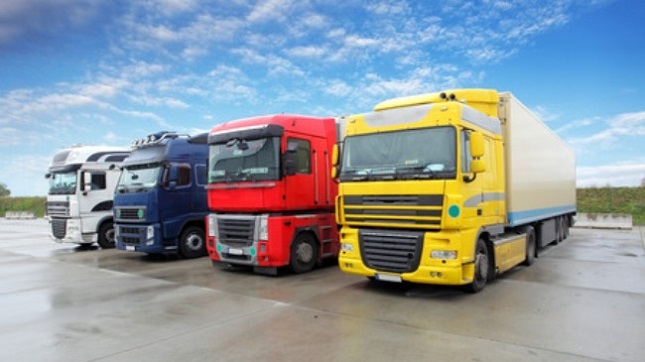 The Best Business Opportunity - GIICOMVEC 2018 will be the most appropriate venue for Indonesia's commercial vehicle industry that shows its latest growth, and opens new business opportunities.
INDUSTRY.co.id - Jakarta - GAIKINDO (Association of Indonesian Automotive Industries) in 2018 will present a special exhibition of commercial vehicles, GAIKINDO Indonesia International Commercial Vehicle Expo (GIICOMVEC) 2018, which will take place from 1 to 4 March 2018, at the Jakarta Convention Center (JCC).

Yohannes Nangoi, Chairman of GAIKINDO believes that Indonesia will remain a potential market for commercial vehicles.
"Indonesia has a large commercial market potential with high demand for efficient and durable commercial vehicles to support productivity of logistics, distribution and trade actors," Nangoi said in a statement on Tuesday (16/1/2018).
According to him, data GAIKINDO throughout 2017 showed an increase in sales performance in all types of commercial vehicles, especially on the type of truck with Gross Vehicle Weight (GVW) 5-10 tons.
Increased sales of these types look quite significant. Nangoi also added, the optimism of the commercial market in Indonesia convinced several players of new commercial vehicles ready to compete in the country. "Given this improved sales performance, we are confident that commercial vehicle brand holders will remain optimistic and confident to bring their best products to the Indonesian market," he said.
The Best Business Opportunity

The implementation of Business to Business (B to B) exhibition GIICOMVEC 2018 will be the most appropriate venue for Indonesia's commercial vehicle industry showing its latest developments, and opening new business opportunities.

Dozens of leading commercial vehicle brands in Indonesia will take part in the inaugural GIICOMVEC implementation. Starting from Daihatsu, DFSK, Hino, Isuzu, Mercedes-Benz, Mitsubishi Fuso, Mitsubishi Motors, Suzuki, UD Trucks, United Tractors, Volvo and other big brands Iveco and Maxvel Electric Bus have given their commitment to present their superior products in GIICMOVEC 2018.

Rizwan Alamsjah, Chairman III GAIKINDO in charge of the exhibition, said that the presence of GIICOMVEC is becoming an event that the brand holder agent (APM) of Indonesia's commercial vehicle is waiting for. "GIICOMVEC 2018 will be an excellent event and opportunity for Indonesian commercial vehicle APM to showcase its newest and best products to capture new business opportunities," Rizwan said.
The commitment of the committee to focus on bringing potential visitors from various industry lines is the reason for the participants to introduce and present their latest products.

Rizwan's confidence is also supported by statements from several GIICOMVEC 2018 participants. Duljatmono, Marketing Director of PT Krama Yudha Three Berlian Motors (KTB) explains the reason for Mitsubishi Fuso's participation in the implementation of GIICOMVEC 2018, "GIICOMVEC is a means of communicating the Fuso brand market and facilitating consumers to see their business opportunities, especially in fulfilling the needs of vehicles, besides GIICOMVEC as a means of branding and pre-new product information in 2018, "