Becomes Top One Market Share Tablet, Advan Releases iTAB
By : Hariyanto And Aldo Bella Putra | Thursday, January 18 2018 - 17:00 IWST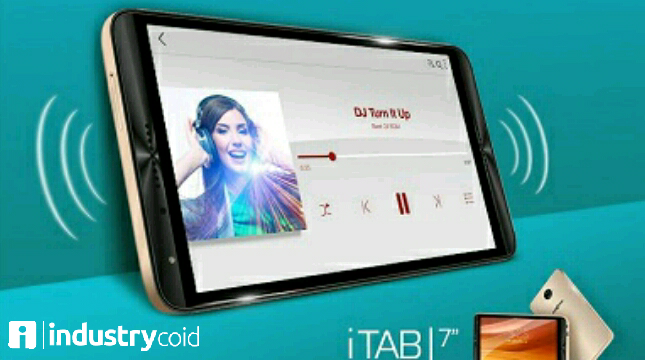 Advan iTAB
INDUSTRY.co.id - Jakarta - Based on data from International Data Corporation (IDC) Advan successfully occupied the No. 1 Best selling Tablet in Indonesia, as a market leader is able to control 60.8% of tablet market in Indonesia, even in Asia Pacific.
"With the recognition of this IDC, Advan proved to be a leading brand that has a strong competitiveness in the midst of the increasing number of international brands coming into Indonesia," said Tjandra Lianto, Marketing Director Advan through an official statement received INDUSTRY.co.id, Thursday (1/18/2018).
Various innovations continue to be done Advan, where the existing products continue to be refined by presenting the latest tablet, Advan iTAB which has the advantage of clearer screen and clear HD quality, measuring 7 inches dibandrol with the price of Rp. 1.499.000.
"Not just following the trend, but the technology adopted is able to provide Maximum Multimedia Tablet experience more than what consumers need. Of course, Advan never bored to always innovate, and make consumer needs as a priority scale in every breakthrough presented," said Tjandra Lianto.
The gadget that will enter the market in mid-January 2018 is called the Maximum Multimedia Tablet because it adopts a dual box amplifier to provide a great sound and steady effect (Power Sound), provides a more perfect audio resonance, and produces a solid sound and wide audio spectrum.
According to Advan Business Management Advisor, Hasnul Suhaimi, iTAB is proof that Advan as a market leader never stops bringing tablets that match the needs of the people of Indonesia where tablets are always preferred because of their mobility and function.
"One of them, Advan iTAB has a clearer, clearer 7-inch screen to provide a better user experience, especially with its big sound. Because it's lightweight and easy to carry around to make a tablet do most of the essential functions of a laptop," he said.
Not just superior to the sound power technology, just as a classy tablet, Advan iTAB has been equipped by a line of specification features that qualified. Advan iTAB has a power camera reinforced with dual-camera configured 8 MP + 5 MP capable of capturing sharper images and capable of recording HD video.
This tablet is accompanied by better performance with 2 GB RAM and 16 GB ROM, which has been equipped 4G LTE, even complete with a large capacity 3500 mAh battery life, so can support up to 30 hours of song playback.
For security systems, through Advan Secure, Advan iTAB has a reliable security system through the IDOS 7.2 platform (Indonesia Operating System), including Locked Apps can lock the desired application with three key options: Lock, Pattern Lock, and Gesture Lock, then Vault system can hide photos and videos, the Break in Alert system where the camera will automatically photograph the wrong person opening the password, and the Invisible Pattern system can hide the Pattern Lock pattern point to confuse the people who try to open it, and finally Anti Theft can secure the data.
Advan iTAB is packed with a gold and black back cover with a texture that makes it so luxurious. In addition, the span of the screen is so roomy while still comfortable when held by one hand though.