PT Telkom's Digital Business Income Breaks Rp 27.12 Trillion
By : Aldo Bella Putra | Saturday, July 29 2017 - 07:57 IWST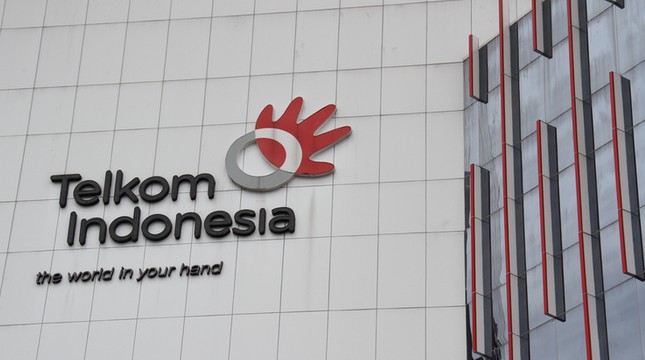 5166
INDUSTRY.co.id - Jakarta - PT Telkom Indonesia (Persero) Tbk posted revenues of its digital business line, data, internet & IT services in the first half of 2017 through IDR27.12 trillion, exceeding revenues from voice and SMS services amounting to Rp26.02 trillion.
"For the first time data, internet and IT services revenues exceeded" cellular voice "and SMS services. Growing by 19.8 percent, digital business contribution to total revenue of the company also increased to 42.4 percent," said Telkom Finance Director Harry M Zen in Jakarta, Friday (28/07/2017)
Throughout the first half of 2017, Telkom booked a "triple-double-digit" growth, totaling Rp64.02 trillion, growing 13.4 percent compared to Rp56.45 trillion last year.
Recorded EBITDA of Rp33.23 trillion, grew 15.4 percent and net profit of Rp12.10 trillion, or grew 21.9 percent.
The increase in revenues from Data, Internet & IT Service is in line with an increase in the number of mobile subscribers and a jump in mobile data traffic that reached 118.7 percent. Mobile subscribers currently reach 178 million or grow 13.1 percent compared to the end of the same period in 2016.
Broadband subscribers also experienced a significant increase, namely Telkomsel Flash mobile broadband subscribers grew 63.9 percent to 81.72 million users. This was followed by an increase in fixed broadband subscribers by 4.7 percent to 4.52 million users.
Likewise IndiHome fixed broadband service subscribers in the first half of 2017 reached 2 million subscribers, up 34.2 percent from the same period of 2016 as 1.5 million subscribers.
Meanwhile, Telkomsel, as a subsidiary, is also able to maintain its performance and record the growth of "triple-double-digit". Telkomsel's revenue grew by 11.9 percent to Rp45.99 trillion, EBITDA by 14.0 percent to Rp27.19 trillion and net profit grew 15.6 percent to Rp15.5 trillion, Year-on-Year (YoY).
Telkomsel's digital business revenue contribution showed a significant growth of 26.9 percent to Rp18.07 trillion.
The increasing growth of digital business is supported by the expansion and strengthening of Telkomsel's network with 3G / 4G services through the addition of 17,538 new BTS.
Total Telkomsel BTS at the end of semester I-2017 is 146,571 BTS, of which 65.7 percent is a BTS capable of providing 3G / 4G services.
Until the end of semester I-2017 Telkom Group has spent capital expenditure (capex) of Rp16, 7 trillion or grew 21.4 percent over the previous year.
Capex is primarily used to support the broadband business, both fixed and mobile, such as the development of fiber optic backbone infrastructure, Telkomsel's Base Transceiver Station (BTS) development, satellite deployment, trans-continental cable channel deployment (IGG and SEA-US) and telecommunication towers. (Ant)