A number of Pertamina EP Projects Experience Significant Progress
By : Aldo Bella Putra | Friday, July 28 2017 - 10:29 IWST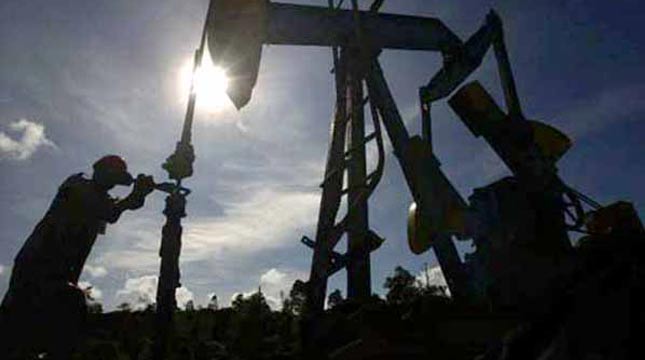 5166
INDUSTRY.co.id - Jakarta - President Director of PT Pertamina EP Nanang Abdul Manaf said the projects underwent significant progress.
According to him, in the project in Paku Gadjah Development Project (PGDP), South Sumatera, currently has handed over the production facilities of SPG Pakugajah with capacity of 45 MMSCFD and SPG Kuang 25 MMSCFD to Pertamina EP Asset 2.
Abdul Manaf presented the project progress report to the President Director of PT Pertamina (Persero) Elia Massa Manik while visiting "booth" of Pertamina's subsidiary at Pertamina Upstream Technology Sharing Forum in Makassar on Thursday, also attended by a number of upstream oil and gas stakeholders.
In the event, held July 25-27, 2018 and is intended to encourage the creation of new findings in upstream technology, Pertamina EP displays some of the technology development that has been implemented.
To Pertamina's board of directors when visiting the booth, Abdul Manaf explained that PGDP is a gas field development project in Pagardewa, Kuang and Gajah area in Muara Enim regency and Ogan Komering Ulu Regency, South Sumatra.
"The current status of PGDP is the handover of production facilities SPG Pakugajah capacity of 45 MMSCFD and SPG Kuang 25 MMSCFD to PEP Asset 2," he explained.
The objective of PGDP is to accelerate the monetization of assets, so as to obtain exploration potential in the structure of Pagardewa, Karangdewa, Prabumenang, Tasim, Pemaat, Kuang Selatan, Lavatera, and Piretrium, so that it can be economically produced.
"This project is an integration of existing production facilities, namely Pagardewa metering, SPG Merbau, EPF Rent, SP Kuang Existing, and SP PGN," continued Abdul Manaf.
PGDP has also been awarded in the Pertamina Awards 2016 in the category of Strategic Initiatives: Investment Priority Project.
In addition to PGDP, some of the technologies demonstrated by Pertamina EP include an integrated operating system (SOT) which is a system to ensure the validity of the number of production operations over the network.
The other technology is "special design parameter seismic 2D survey" (CROCKER) applied in Bunyu Area.
The technology adds new oil and gas 2C resources of 30 trillion and recognition from other upstream APHs.
The improvisation has also been recognized in CIP Pertamina EP level up to APQA PT Pertamina (Persero).
In fact, now is in the process of making intellectual property rights and preparation in international competition.
Another technology that has been applied to the Matindok Gas Development Project (MGDP) is the technology of "bio sulfur recovery unit" (BSRU) technology to take Sulfur content in acid gas after acid gas is separated from sales gas.