LAZNAS Da'wah Council Eases People to Take Care of the Remains
By : Wiyanto And Aldo Bella Putra | Monday, January 29 2018 - 19:30 IWST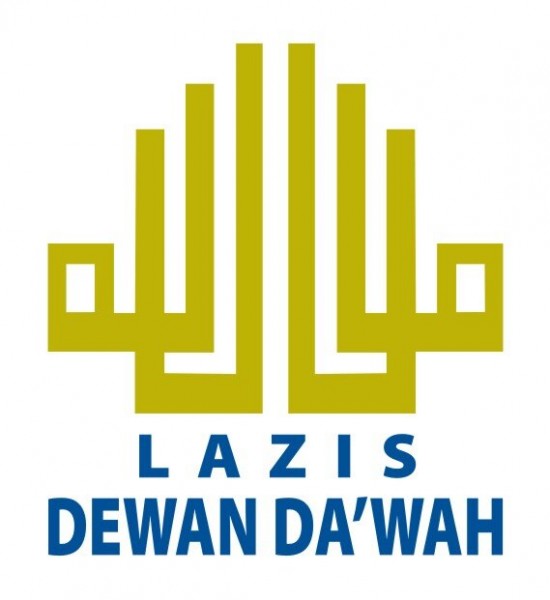 Lazis Dewan Dakwah
INDUSTRY.co.id - Bogor - Prosperity Council Mosque (DKM) Al Muhajirin Bukit Dago Housing in cooperation with LAZNAS (National Zakat Institute) Da'wah Council, held a short course pulasara (penguliaan) corpse at Masjid Al Muhajirin Perum Bukit Dago Blok A, Rawakalong Village, Gunungsindur District, Bogor, Saturday (27/01) morning.
Shortcourse was attended by 30 male and female participants, consisting of Chairman of RW (Rukun Warga), DKM Board, and mosque congregation.
Facilitator of the course is Ustadz Sutono Rahmat from Dakwah Council of DKI Jakarta and Muhammad Idris from LAZNAS Da'wah Council.
In his speech at the opening ceremony, Taufan as Chairman of RW said, this course is very important for the citizens. '' Even next we invite representatives of each RT to follow this course,'' he said.
Hadi, Chairman of DKM Al Muhajirin, revealed that the previous night there were residents near the mosque who died. '' The woman dies, and someone has taken care of it. We become more excited to follow this course, to anticipate if there are male citizens who died, '' he said with a smile.
The event started with the socialization of the da'wah mission program of the Da'wah Council delivered by Ustadz Idris.
Among other things he said, there is one village converts in the Mentawai Islands who converted because unlawed da'i. '' There is no da'i who builds them, so citizens are disappointed because they cannot take care of their families' Islamic bodies, '' said Idris who had served dakwah on the island of Seram, Maluku.
Ustadz Rahmat in his introduction said, actually take care of the body according to Islamic Shari'ah is not so difficult. "What makes it complicated is because the manners mix with local cultural customs, making it complicated and scary," he said.
Therefore, fardhu kifayah this should be implemented according to Islamic Shari'a only. "Do not add to the rituals that have no legal basis," said Ustadz Rahmat.
Complete mortality course, should start from the assistance in critical illness, death sakaratul, bath, pengafanan, solat, and buried it.
Because the time is not enough, the course only includes the last four kaifiyat practices.
'' Honoring the corpse is actually preferred by the family. So if parents die, children do not just cry, but also take care of his body as part of birrul walidaini.''
Some things become a new understanding for the participants for example about who may bathe the dead. The main requirement, which bathe must be mukalaf (muslim aqil-balih) who have knowledge, amanah (cover disgrace majed), and sincere.
'' The bodies of men should be bathed men, and vice versa. Unless husband and wife, husbands can bathe the wife's body, and vice versa, '' bright Ustadz Rahmat.
The use of seven-way flower water to bathe the dead, also just culture. "That to my knowledge there is no legal basis, but is a Hindu-Buddhist culture," explained Ustadz Rahmat.
The legitimate, he added, is to use a cider leaf (soap) or soap to wash the body, shampoo to coat hair, and camphor liquid as a lasting fragrance.
"If the dead in the condition has smelled, can be rinsed with cucumber water to reduce the aroma," said Ustadz Rahmat.
Supplies of the shroud like a shroud, he added, taken from the property of the deceased / deceased. '' Although his children can afford to buy, but the remains of the remains must be from his own, '' said Ustadz.