Trends in FullView Display and Bezel-less are Still the Most Sophisticated Smartphone of the Year
By : Hariyanto And Aldo Bella Putra | Tuesday, February 13 2018 - 19:30 IWST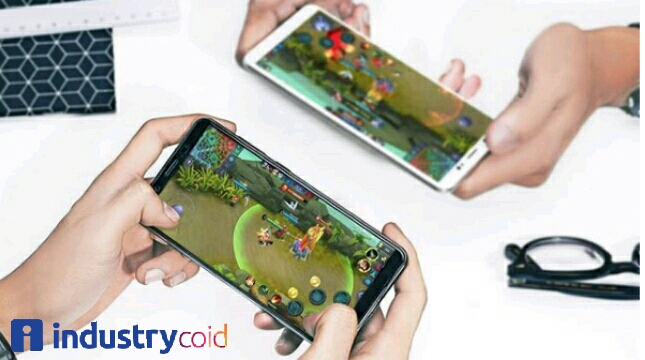 Smartphone FullView dan Bezel-less
INDUSTRY.co.id - Jakarta - FullView Display smartphone full-screen trend increasingly crowded in the global market. The wider smartphone screen is certainly supported by aspect ratio, or the ratio between the length and width of the smartphone, which changes, from 16: 9 to 18: 9.
Bezel or frame not only strengthen the structure of the smartphone, but also provide a place for the front camera, and navigation buttons. Now, with bezel-less design innovations, bezel areas are reduced to make the screen area expandable, without increasing smartphone size.
In addition, eliminating the usual physical buttons contained below the screen, bezel-less design makes the screen area can be wider. Some brands such as Vivo with V7 feature Bezel-less "FullView Display" as one of the main advantages. Officially introducing FullView Display at the end of last year, Vivo V7 also integrates the 18: 9 Bezel-Less screen with customized optimization in game mode.
Not just a technology base, the presence of smartphones with Bezel-less 18: 9 is also driven by changes in global consumer trends. Some of these changes, among others:
Increased video content
Based on YouTube research, the number of hours spent watching videos increased by 60% per year, with the fastest growth in the last 2 years. Along with the development of Consumers increasingly accustomed to using the smartphone vertically, and requires a wider smartphone screen. The 18: 9 or 2: 1 ratio makes the width of the smartphone 2X the screen length and of course, the more supportive the video viewing activity.
Mobile Gaming
Just like video streaming, the activity of playing games on the smartphone is also done vertically, from simple games to Multiplayer Online Based Arena. 8: 9 screen ratio makes the game area look more optimal, and for adventure game type or Battle. With the size of today's smartphone is generally 5.5 inches, Make smartphone bezel-less ratio of 18: 9 stay comfortable grasped, but brings more visual maximum.
Multitasking Needs
Doing multiple activities at once on a smartphone is not new at the moment. Android Nougat makes dual-screen or screen-splice features more commonly used, such as chat while streaming. The 5.5 inch screen with 16: 9 ratio of course makes the user must focus more to prevent typing errors, or the size of the content is too small. The 18: 9 smartphone screen makes 12.5% ​​more content display, and of course makes the area of ​​the keyboard wider to reduce typing errors.
The smartphone trend of 18: 9 bezels-Less is predicted to continue as one design that will continue to be present. On the one hand, some global smartphone brands seem to be preparing to bring the next innovation to the screen. Smartphones with almost-zerobezel screens were rumored to be enliven the smartphone market this year.