Crude Oil at Global Market Touches Highest Price for Two Months
By : Aldo Bella Putra | Monday, July 31 2017 - 12:05 IWST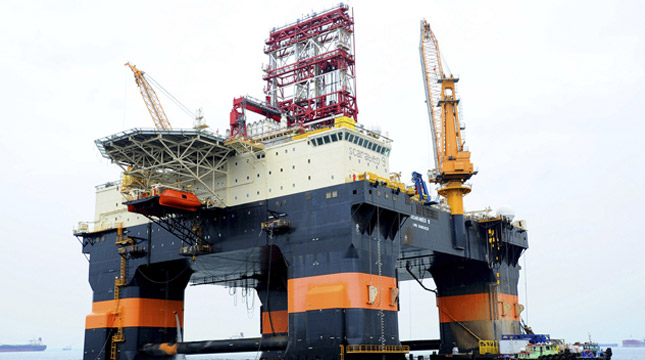 5166
INDUSTRY.co.id - Singapore - Crude oil prices in global markets touched a two-month high. The price of oil was lifted by the tightening of the US crude market and the threat of sanctions against Venezuela, a member of the Organization of Petroleum Exporting Countries (OPEC).
According to a Reuters report in Singapore on Monday (31/07/2017) morning, Brent crude oil prices rose 0.5% or 24 cents to US $ 52.76 per barrel. The price is the highest price since May 25, 2017 ago. Meanwhile, the price of light sweet crude or West Texas Intermediat (WTI) rose 0.3% or 15 cents to US $ 49.86 per barrel.
The price increase of both types of crude oil today is an increase that occurs during six consecutive trading sessions. Oil prices have jumped 10 percent since the last meeting of OPEC members with other major oil producers, including Russia, as the cartel discussed potential measures to further tighten crude supplies to the global oil market.
According to ANZ Bank commodity analysts, WTI prices are likely to break $ 50 a barrel, while Brent prices will rise above $ 52 a barrel as fundamentals continue to push the crude market more balanced. The Brent price for September delivery is currently about 35 cents more expensive than the price for the October contract.
Meanwhile, traders say that recent price increases are largely due to limited supply to the US oil market. "The rise in oil prices, largely driven by a large drop in American inventories over the past few weeks. The continuation of this condition indicates the global crude market is back in balance thanks to production cuts by OPEC and Russia," said William O'Loughlin, investment analyst at Rivkin Securities Australia.
Having shot up more than 10 percent since mid-2016, US oil production shrank 0.2 percent to 9.41 million barrels per day (bpd) in the week ended July 21. US crude stocks slumped nearly 10% from a peak in March 2017 to just 483.4 million barrels.
Drilling in America for new production is also slowing. That is indicated by the addition of only 10 rigs through July 2017. The increase is the lowest since May 2016. The market is also concerned by reports that the United States is considering sanctions against Venezuela's petroleum sector in response to the country's constitutional supervision body on Sunday. (Abraham Sihombing)