Build Electricity Network in Bali, PLN Follows the PDHI Rules
By : Hariyanto And Aldo Bella Putra | Saturday, February 17 2018 - 19:00 IWST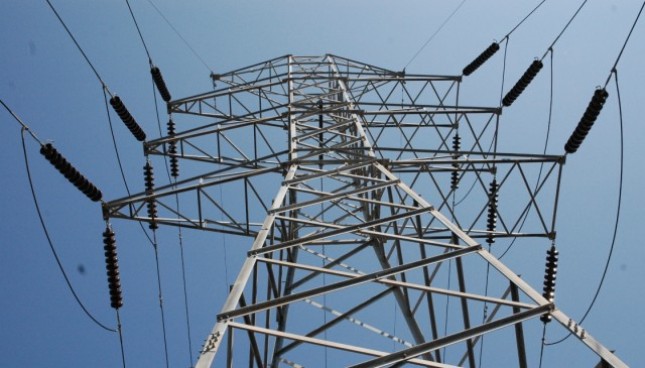 Tower Listrik PLN (Ist)
INDUSTRY.co.id - Gianyar - PT PLN (Persero) is ready to follow the rules of the organization of Hindu PDHI (Parisada Hindu Dharma Indonesia) related to the development of Java-Bali electricity network. This decision to create a reliable and efficient national electricity system underpins Bali as a world tourism destination.
"PLN will continue to communicate with PDHI and follow the rules, religious values ​​of Hinduism in Bali as well as local wisdom We will find solutions for the success of Java Java Crossing (JBC) power network construction," Putu Putrawan, Planning Manager of PLN Distribution Bali Denpasar, Friday (16/2018).
Putrawan said PLN and PHDI have been in communication, brainstorming in the form of disscusion group (FGD) forum, on Tuesday (13/2/2018) ago. Various perceptions of the Java Java Crossing (JBC) development program are already melting.
PLN and the central government have a strong and reliable national power development program by generating 35,000 MW (megawatt) power generations. This large capacity, the government and PLN will flow electricity from Java to Bali.
"The electricity supply in Bali is still safe, but with an average growth per year of eight percent, the electricity of this island will have a deficit or electrical energy crisis," said Putrawan.
With the construction of such a power plant in Java, the electricity tariff will be much cheaper. "This will support the tourism industry in Bali and also encourage Bali to create new renewable energy generation," said Dewanto, Deputy Manager of PLN for Renewable Energy (EBT).
In the construction of the national power grid in Java-Bali, the government and PLN will flow through cable over the sea. Then build tower-tower to deliver electricity to all corners of Bali.
However, PHDI opposes the plan because its altitude and distance violate the religious values ​​and purity of the temple. Therefore, PLN Bali affirmed will follow the rules of PHDI for the realization of the Java-Bali Crossing power network development. (tar)