Mosque is Forbidden to Spread Hate Speech
By : Wiyanto Dan Aldo Bella Putra | Thursday, February 22 2018 - 16:00 IWST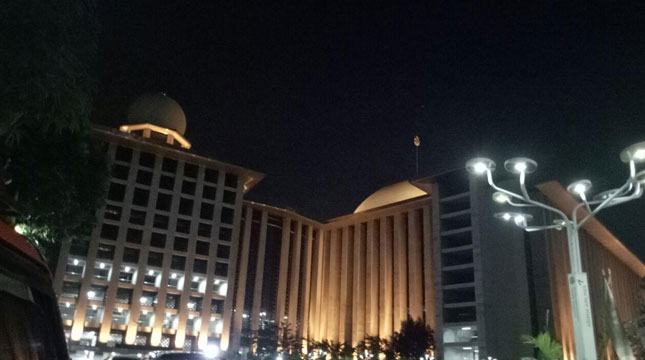 Masjid Istiqlal, Jakarta (Chodijah Febriyani/Industry.co.id)
INDUSTRY.co.id - Jakarta - The emergence of radical religious notions that utilize the spiritual space of the main mosque and musholah used as a place to spread ideology or ideology deviate from Islam Ahlus sunnah wal jamaah and Islam Rahmatan lil alamin into the wider public space.
The Forum Coordinator of Jakarta Masjid Takmir Masjid, M. Husni Mubarok Amir said they argued that what they do is considered as a form of freedom of expression guaranteed by the Act.
"So it is natural and legitimate if the pattern of religion is displayed to the public as long as it does not violate the applicable law, but this argument is just rhetoric to avoid the accusations as anti-NKRI group," he said in Jakarta, Thursday (22/2/2018).
According to him, in reality they use the slogans and symbols of religion and are often expressed in the language of hatred and hostility towards different parties. The rise of lecture incitement and hate speech in certain mosques proves the strengthening of radical religious beliefs and endangers unity and unity.
"The mosque is actually made a place of worship to God and the da'wah soothing the function switch into a hate speech and hostility spreader," he said.
From the mosque, he said, strives to keep delivering messages from the teachings of Islam that rahmatan lil alamin. Islam does not deny the political movement knitted from the mosque to the mosque, but of course the politics for maslahat ummah and the good for the nation and state. Not the other way around, politics that divide the unity and unity of the nation.
"Thus, the Forum of Takmir Masjid Jakarta held a Trainning Capacity Building (Capacity Building) of Jakarta Mosque Takmir in order to encourage the mosque takmir to realize the mosque as a medium of spreading Islam Rahmatan lil alamin and unifying nation," he said.