13 Drug Products Allegedly Containing DNA Like Pigs, BPOM Should Reveal
By : Herry Barus And Aldo Bella Putra | Friday, March 02 2018 - 17:00 IWST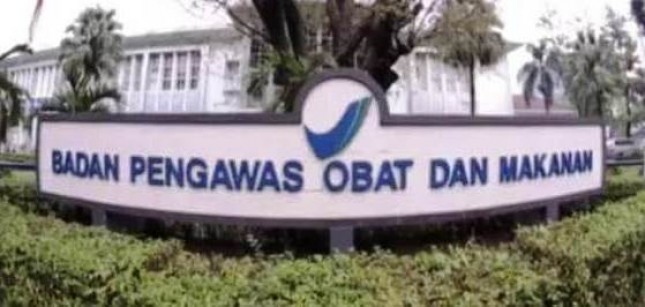 BPOM (Foto Dok Industry.co.id)
INDUSTRY.co.id - Jakarta - Chairman of the Center for Healthcare Policy and Reform Studies (Chapters) Luthfi Mardiansyah asked BPOM disclose the findings of 13 drug products that allegedly contain similar or similar materials like pig DNA.
"If the findings of 13 enzyme products are valid, BPOM should not hesitate to reveal them. The public will appreciate the performance and findings of BPOM if it is true," Luthfi said in Jakarta in an official statement on Thursday.
According to him, BPOM's hesitancy to uncover the drug product will cause unrest and invite questions in public.
He questioned why BPOM did not reveal clearly the 13 products that allegedly contain similar materials or miri DNA pigs.
According to Luthfi, the inconsistency and doubtful attitude of BPOM is already visible when BPOM internal letter addressed to the drug manufacturer actually leaked to social media.
"Here, it seems BPOM is not sure whether the findings in that area have not had time to react, the public already know first through social media," he said.
Therefore, he continued, the mechanism of monitoring and supervision function of the pharmaceutical or pharmaceutical industry both by the Ministry of Health and BPOM also needs to be improved. Regular production reporting and monitoring mechanisms need to be tightened and implemented properly.
"If there is a fault in the product with an official marketing authorization number on the market, BPOM should not hesitate to act internally or sanction it to the producers BPOM also needs to improve the way communication with the parties concerned No reprimand or sanctions to the parties producers, circulating in public without official explanation from BPOM before," he said,
Related to 13 products of findings containing pig DNA, Chairman of the House of Representatives Commission IX Dede Yusuf to the media crew asked BPOM publish it to the public if it is valid information. He also asked BPOM to announce the products and withdraw the products from circulation.
Commission IX of the House of Representatives is scheduled to call back BPOM and producers of drugs containing pig DNA.
"We have given BPOM time to conduct an in-depth investigation, maybe this disclosure impacts the outcome of the meeting with them two weeks ago," he said.