Exchange Rate Movement and Oil Price Affects Subsidies
By : Herry Barus And Aldo Bella Putra | Tuesday, March 13 2018 - 22:00 IWST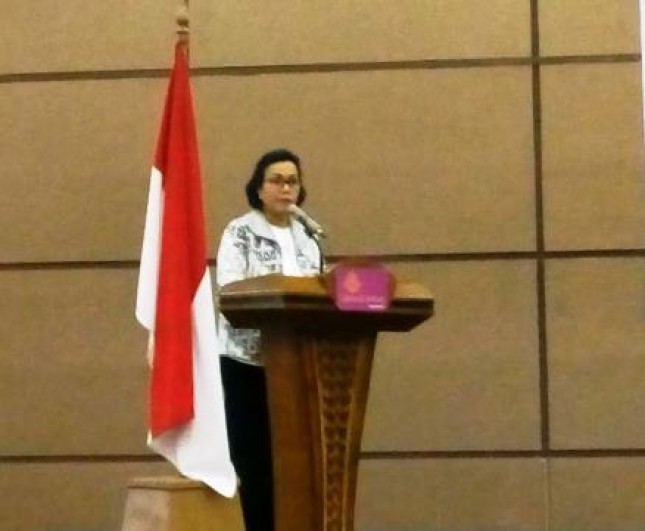 Menkeu Sri Mulyani (Foto Dok Industry.c.id)
INDUSTRY.co.id - Jakarta - Finance Minister Sri Mulyani Indrawati ensured that exchange rate movements and ICP oil prices at the beginning of the year have affected the changes in energy subsidies in the 2018 APBN.
"This movement from the APBN side has a good impact on revenue, but there is an effect on the economic price of diesel fuel subsidy and electricity using coal mixed energy," said Sri Mulyani in a press conference on the realization of APBN 2018 in Jakarta on Monday (12/3/2018).
Minister of Finance explained that despite the positive impact on APBN, the movement of exchange rate and crude oil price of Indonesia must be mitigated so as not to risk the inflation and balance sheet of business entity.
The mitigation policy is to maintain public purchasing power by not raising the selling price of subsidized goods to the targeted community.
Then, increasing the subsidy allocation is for diesel oil from the current Rp500 per liter to Rp1000 per liter to 16.32 million kiloliters in an effort to reduce the financial burden of PT Pertamina.
"We are trying to keep the increase of world oil price not pass through affecting the domestic price of subsidized oil and we also allocate the increase of diesel fuel subsidy so that Pertamina will not be burdened by the company," said Sri Mulyani.
Sri Mulyani projected an increase in subsidies for diesel by Rp500 per liter, to Rp1,000 per liter, could add to the subsidy cost of up to Rp4.1 trillion.
Finally, by capping the selling price of DMO coal to PT PLN by 70 US dollars per ton from the current market price of 100.69 US dollars per ton.
"We are also anticipating additional electricity subsidies for an additional one million subscribers for households of 450 VA from those listed in the state budget of 23.1 million, to 24.1 million," she said.
Sri Mulyani ensured no change in LPG 3 kilogram policy that is still given for 6.45 billion kilograms at a price of Rp7.008 per kilogram and for gasoline type premium.
He also stressed that the change in subsidy spending will not disrupt the budget deficit projection in the 2018 APBN which remains controlled at a safe margin of 2.19 percent to GDP.
As reported by Antara, previously, the government ensured the potential depreciation of the rupiah exchange rate and the rise in oil prices in macro assumptions set in the 2018 APBN.
The rupiah exchange rate against the US dollar, which is projected at Rp13,400 per US dollar, is expected to slightly weaken from the assumption of Rp13,500 per US dollar for the whole year.
Meanwhile, Indonesia's crude oil price, which is assumed to be 48 US dollars per barrel, is projected to rise in the range of 55 US dollars-US $ 60 per barrel in line with improving commodity prices in international markets.
Meanwhile, energy subsidies in APBN 2018 are set at Rp94.53 trillion consisting of fuel subsidy of Rp46.9 trillion and electricity subsidy of Rp 47.7 trillion.