The Digital Payment Platform Is Valued Safer and Easier
By : Hariyanto And Aldo Bella Putra | Wednesday, March 14 2018 - 17:00 IWST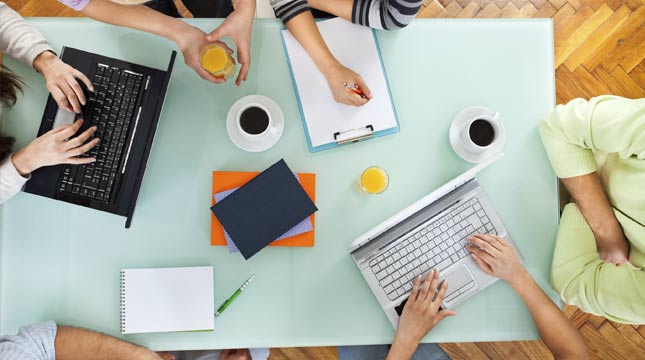 Ilustrasi Bekerja (ist)
INDUSTRY.co.id - Jakarta - The PayPal survey results show that the majority of freelancers (58%) in the two Southeast Asian markets have never been paid for their services. Almost half of respondents (48.5%) considered that the payment problem was closely related to the views of the freelancer profession.
Rahul Shinghal, Managing Director of PayPal Southeast Asia and PayACA's Head of Merchant Support APAC said many young people prefer to work freely because they can be the boss for themselves and have more flexibility than employees who work every day from morning to evening.
As part of the global economy, Shinghal continues, it is important for freelancers to earn an award that is equivalent to other professionals.
"We should help raise the status of freelancers as part of the community and empower their independence," said Shinghal.
The digital payment platform is assessed to help solve perceptual problems through safer and easier payment methods. Payments via PayPal and bank transfers are the most preferred methods by freelancers in the region. More respondents receive payments via PayPal (85%) than bank transfer (79%).
PayPal is considered the most accepted payment method in the Philippines (92%), Indonesia (88%), and Singapore (76%). While in Vietnam most freelancers choose to receive payment by bank transfer (87%).
This study reveals a gap in preferred payment methods by casual workers with international clients. Payments from international clients made through PayPal reach 76%, while through bank transfer only 30%. Method of bank transfer payment was more favored by domestic clients.
The digital payment platform also enables payment processes that transcend the geographic and financial industry rules of each Southeast Asian market.
"At PayPal, we are committed to empowering the public and the business world to participate in the global economy through innovative financial solutions. We recognize the importance of equipping freelancers with the confidence and the right tools to sustain their business in Southeast Asia and beyond," Shinghal said.
The digital payment platform not only facilitates payments across the region, but also ensures that freelancers can easily and easily receive payments.

Half of the casual workers who took the survey used invoicing software to issue bills and guarantee payment from both domestic and international customers. In addition, more than 85% of respondents chose to withdraw funds through PayPal, as their ease and speed outperformed bank transfers and other online payment methods.
The ease of attracting funds (40%) and the speed of payment process (36%) are secondary to security. Half (48%) of respondents stressed the importance of security aspects as consideration in deciding the preferred method of payment.