PIPI: Industrial Gas Price Will Not Decrease As long as Regulation in Oil and Gas Sector is Complicated
By : Ridwan And Aldo Bella Putra | Wednesday, March 14 2018 - 20:00 IWST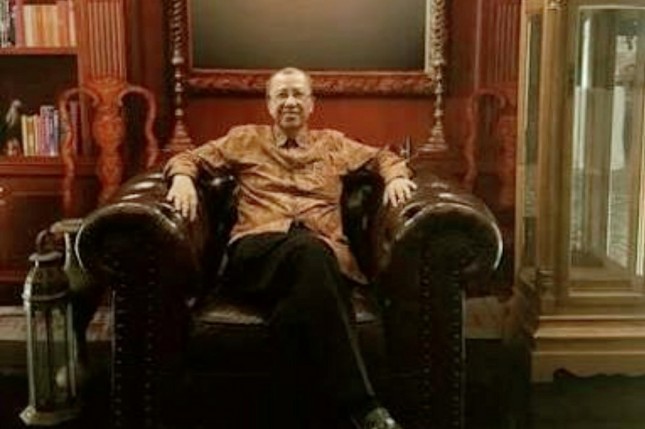 Chairman PIPI Raswari (dok Industry.co.id)
INDUSTRY.co.id - Jakarta, The Association of Professional Engineers Indonesia (PIPI) sees the decline in gas prices for industry will not happen if the regulation or regulation of the oil and gas sector (Oil and Gas) is still complicated.
Chairman of PIPI, Raswari said the current regulation of oil and gas sector is still very complicated. Until now still thousands of regulations in the oil and gas sector is very influential on the growth of oil and gas industry in Indonesia.
"Regulation must be cut, stop export and allow import, finished gas problem," Raswari said when met Industry.co.id in Jakarta, Wednesday (14/3/2018).
He added, the core of all the problems of industrial untuik gas in the country is the regulation. According to him, if forced also will not be able to go down.
"Why cannot?, Because the rules of the mouth of the mine is US $ 5, plus how much transportation, how many regastification, there is a broker fee or not there, now it ranges between US $ 7-9 per MMBTU," he explained.
Furthermore, he said, to solve the problem of industrial gas in the country, the government should liberate foreign investors to make oil refinery in Indonesia. "Currently there is no swata oil refinery," said Raswari.
In addition, he added, the government must also free the private sector to be able to make LNG Plant. "Invite them (Private) for investment, obviously if it is made we buy, make long-term contract agreement like LNG, that's just a matter of business only, they want to be free to make LNG Plant and Oil Refinery in Indonesia," said Raswari.
Raswari expects the government to immediately build oil refineries and LNG Plant so that the problems of industrial gas will continue to be overcome in an effort to boost Indonesia's manufacturing industry.
As is known, already a year more since President Joko Widodo issued Presidential Regulation (Perpres) No.40 of 2016 on the determination of natural gas prices, and then coupled with Presidential Instruction on October 4, 2016 for industrial gas price of US $ 5-6 per MMBTU. In fact, until now the price of gas for industry is still in the range of US $ 9-9,5 per MMBTU.
The decline in industrial gas prices is believed to spur national economic growth, while too high gas prices today are considered not only undermine the competitiveness and domestic products in the market, as well as making the line of investors refrain from investing in Indonesia to invest in industrial sectors .