Drug Users About 1.77% Population, Losses Rp 84.7 Trillion
By : Kormen Barus And Aldo Bella Putra | Monday, March 19 2018 - 14:05 IWST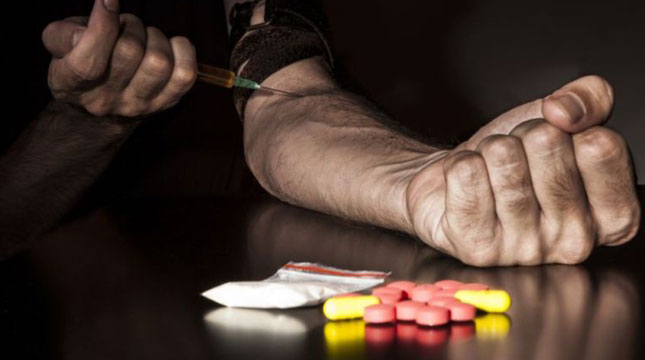 Ilustrasi Pengguna Narkoba (Foto: layarberita.com)
INDUSTRY.co.id - Depok - About 1.77% or 3.3 million Indonesians become drug abusers with economic and social losses amounting to Rp 84.7 trillion. Similarly, data from the National Narcotics Agency (BNN) and the UI Center Research in 2017.
David Hutapea, Disseminated Information Bid. Prevention of National Narcotics Agency (BNN) said the number of prevalence of drug users from year to year look increasing. In 2016 it is still 0.02% of the total population of Indonesia and in 2017 to 1.77%
"The high prevalence of narcotics abuse leads to a high demand for narcotics," David said at the "Beautiful Without Drugs" Seminar, Just Recognize, Do not Use !! At St. Catholic Church Hall Matheus Depok II Central, Depok, West Java, Sunday (18/3).
The loss caused by drug abuse throughout 2017 was the largest in social loss of Rp 77.4 trillion and private loss of Rp 7.3 trillion. David pointed out, for 1 gram of shabu, the current price can be Rp1, 2 million - Rp 2 million.
In addition to material losses, continued David, drug problems in Indonesia also has caused the death, an estimated 11,071 people per year or 30 people per day.
Of the total drug users, the majority were workers (59%), followed by students (24%) and the general population (17%).
"For this student, as many as 2 out of 100 students and students use drugs throughout 2016, and most men. With the age of users of majority students aged 15-19 years," said David.
David also gave an explanation of signs of children / teenagers who start using drugs:
First, setbacks in academic achievement; second, unfavorable changes in anal intercourse and behavior; third, changes in sleeping habits and the emergence of health problems; fourth, withdrawing from the family; and fifth, closed and started lying.
David added that some of the ingredients that cause addiction because of the aroma and sold freely, such as some types of glue, shoe polish, gasoline, hairspray and ballpoint.
"Children or teenagers who smell the scented glue, or smell a certain flavored polish shoes cannot be in the process of law because there is no law. But this is where the role of parents to supervise and give understanding to their children," said David.
Sani Budiantini Hermawan Psi, Child and Family Psychologist said today's teenage challenges are very much one of them regarding drug abuse.
"The role of parents is needed to prevent teens from drug abuse. Parents, be the best friends of children," said Sani.
According Sani, many factors that support the entry of negative influences namely: first, lack of personal maturity; second, emotion / ambition beyond logic; third, lack of open communication in the family; fourth, seeking self-existence; fifth, a high sense of brotherhood in peers / environment and sixth, an understanding of the religion that is lacking.