Love of Husband for His wife
By : Jaya Suprana Dan Aldo Bella Putra | Friday, August 04 2017 - 21:05 IWST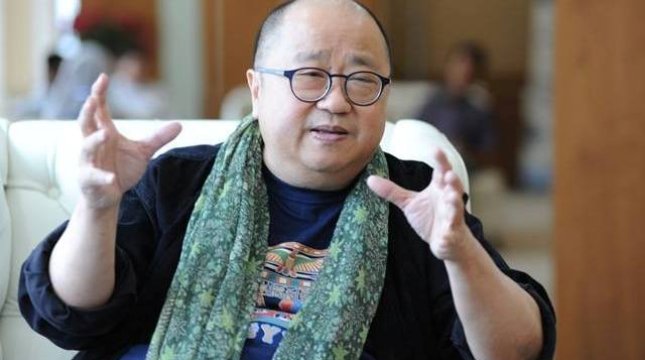 51
INDUSTRY.co.id - Jakarta - As an exercise material to sharpen the sensitivity of humanity, my humanity professor Sandyawan Sumardi sent word about the defendant case of possession of 39 sticks of cannabis, Fidelis Arie Sudewarto who on July 19, 2017 read the defense memo in Sanggau District Court, West Kalimantan. Fidelis's defense memorandum displays a letter to the wife who died when Fidelis was inside the detention center.
* Letter to Wife *
Mama, many things you want to tell Mama. But Papa did not want to make Mama worried. Mama must keep the spirit to get well soon. Papa knows all this time Mama is tired and despair because of illness Mama's suffering do not go away, but have changed hospital, have consumed various medicine from doctor, go to various alternative, and take herbal medicines. However, it does not make Mama better; it just drains away all the savings we have collected together. Papa did not want Mama to be sad. The important thing Mama should heal first.
* Syringomyelia *
The doctor said that Mama suffered from syringomyelia disease. According to doctors, the disease is quite rare. The only way to treat it is by surgery. However, Mama's condition is very weak. Doctors do not encourage Mama to undergo surgery. The risk is too great. Mom could lose her life.
In addition, existing equipment and medical personnel are inadequate. Doctors cannot do much to treat for Mama. Papa became very sad. Papa then collects information from various sources about Mama's illness. In the turmoil, Papa keeps trying to heal Mama.
Papa finally found an article on a web blogger written by Christina Evans. She is a mother with two children living in the Delta of British Columbia, Canada. Since 2013, she has been diagnosed with syringomyelia. Drugs from doctors with maximum doses are not able to cure the disease.
Later, he switched on treatment using cannabis extract. Since using cannabis extract, his life returned to normal. He can take care of his family and can work in one of the yoga studios. Mama, how do you have to explain all this to Mama? When Dad sought permission and dispensation in order to get and use marijuana to treat Mama, no one could help Papa.
* Cannabinoid *
Mama, among her breath increasingly difficult, made Papa finally decided to use marijuana to treat Mama. In this world, cannabinnoid finds only in cannabis plants. Mama, Papa remembered in early January 2017, when she woke up from sleep, Papa listened to Mama singing "Rainbow After Rain". Papa is very happy to hear Mama singing again after Daddy mixes marijuana on Mama's food or drink, adds a few leaves of marijuana to Mama's favorite omelette egg, and makes Mama a milk-avocado juice with fresh marijuana leaves and flowers.
After Daddy gives Mama a marijuana extract, Mama can sleep, do not have to drink ulsafate sulcralfate so Mama does not throw up and can swallow food, no need to drink Dulcolax or injection in anus so Mama can defecate. With enough cannabis extract, Papa could already see the smile on Mama's face again.
* Detained *
Mama, there's actually something you want to say when Mama is taken by friends from BNN to the hospital. However, Papa was worried that Papa would be frank when it would make Mama shock. In the last few months, Daddy has treated Mama using the cannabis extract that Papa owns. Papa does not know how to get permission or dispensation to use cannabis as a medicine. At that time, Papa had been detained by BNN.
Papa was then put in jail. Since then, there's nothing else you can do to help Mama. Papa's efforts to provide syringomyelia treatment guidelines to doctors who treat Mama were rejected by a doctor who took care of Mama. They said they already had their own SOPs to handle patients, and Dad hoped they could be an additional reference to Mama's treatment. Papa can only surrender.
By the time Papa no longer had the money to hire a lawyer; God had sent great men from Ranik's Law Firm, Marcelina and Partners to accompany Papa. They never even missed Papa in every trial, when they had to leave Pontianak to Sanggau and back to Pontianak again. Often they also have to rent an inn, but they never ask for anything in return. Mama, God also shows His greatness through social media and mass media. Many are praying for Mama and hoping that Papa can be freed soon.
*Prosecutor*
This turned out to be also one of the Prosecutor's considerations in dropping his demands. Papa was grateful that the Prosecutor was so wise to drop five months' imprisonment against Papa. However, Papa was worried that if the verdict was dropped to Papa and Papa's status turned into a prisoner, of course this would interfere with Papa's future career as a Civil Servant.
What about our two children? Surely they will feel inferior and embarrassed because his father is an inmate or ex-convict when Papa is free later. Mama, Papa apologize for being only candid with this letter. We can no longer be together in this world. We can no longer talk about this life or argue about tomorrow's plans.
Just before Mama's coffin closed, how much Papa had to strengthen herself because she no longer heard Mama's breath. Our togetherness and love all this time will be an invaluable treasure to Papa. Good-bye, my wife. My prayers and love are always with you.
Sanggau, July 19, 2017, Fidelis Arie Sudewarto.