Vaccination Service Without Queuing Through ProSehat!
By : Dina Astria And Aldo Bella Putra | Monday, April 02 2018 - 12:30 IWST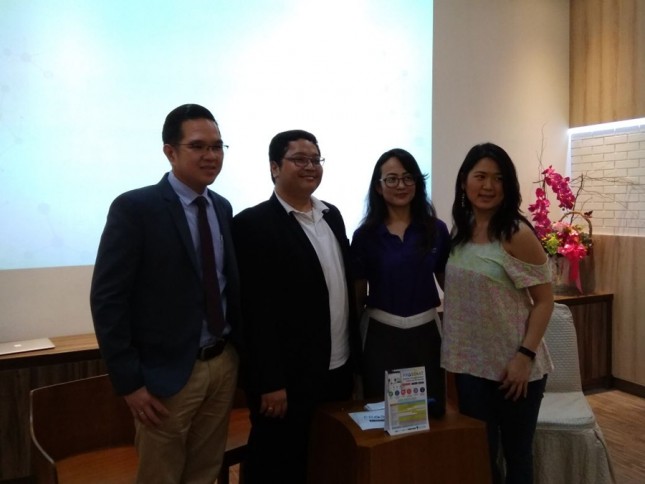 Aplikasi ProSehat dukung kampanye kanker serviks
INDUSTRY.co.id - Jakarta - Coinciding with International Women's Day in March 2018, ProSehat team intensified education on cervical cancer through the #VaccinEASY campaign. ProSehat is a downloadable app on Google Playstore and the iOS App Store, or it can also be accessed through the www.prosehat.com website. This application idea originated from dr. Bimantoro who after some time practice saw the importance of the world of health supported mobile technology. Not just information and doctor questions, but access to services and health products need to get better. Then he invited his colleague Bpk. Wiguno to join and develop this app.
Through the #VaccinEASY campaign and the use of mutually supportive ProSehat applications, it is hoped that Indonesian families will get more complete and accurate information about cervical cancer, including its causes and prevention. One of the prevention is to live a healthy lifestyle and vaccination HPV (Human Papilloma Virus).
As recommended by experts from HOGI (Indonesian Gynecology Obstetrics Association) and IDAI (Indonesian Pediatric Association), HPV vaccination can be given to women ranging from girls aged 10 years to women aged 55 years. However, unfortunately many who fail vaccination when looking at the queue that must be lived in the hospital.
Now every woman who needs HPV vaccination, including mother who wants to give HPV vaccination to her teenage daughter does not have to face another queue. Through clinical collaboration and authorized medical practice, ProSehat applications can make an appointment with a doctor who will serve HPV Vaccination.
How to order home vaccination services through ProSehat application is very easy. Firstly, simply install the ProSehat application, select the HPV vaccination service and select the doctor that Mother wants following his doctor's visit schedule. Secondly, the payment process can also be done online through various ways, including by credit card and 0% installment. In addition to making appointment visits to your home doctor, this app can also help deliver genuine and safe health products from pharmacies and authorized healthcare stores.
With the application of ProSehat and this #VaccinEASY campaign, ProSehat team expects that the number of women doing cervical cancer prevention in Indonesia can increase significantly in order to maintain the quality of life of Indonesian families in the future. It is undeniable that women play a very important role in the family, and ProSehat understands and supports that important role.