Although Energy Price Increases, Government Still Not Raise Electricity Tariff Until 2019
By : Hariyanto And Aldo Bella Putra | Friday, April 06 2018 - 21:30 IWST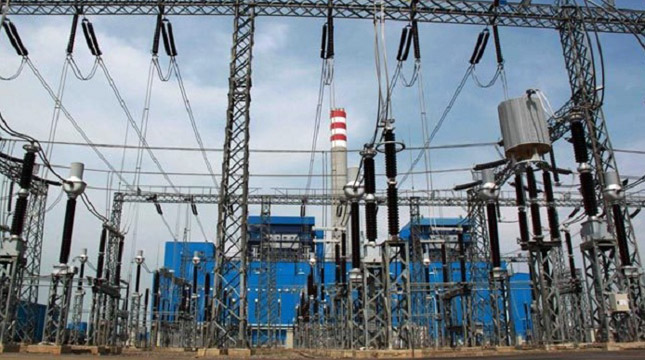 Pembangkit Listrik di Indonesia
INDUSTRY.co.id - Jakarta - In the midst of rising global oil and coal prices, the Government guarantees the public electricity tariffs are not rising. As primary energy of power plants, both commodities are sufficient to affect the cost of supply of electricity (BPP).
The Indonesian Crude Price (ICP) trend increased to US $ 61.87 per barrel in March 2018, up from June 2017 of US $ 43.7 per barrel. Similarly, March 2018 coal price reached US $ 101.86 per ton, whereas in June 2017 it was only US $ 75.5 per ton.
The price of oil and coal has also been partly caused by the rise of BPP in 2017 to Rp. 1,025 per kWh compared to the previous year.
"The development of global energy prices is beyond our controls.The variables of BPP electricity such as oil or fuel prices, coal prices, gas prices, electricity purchase prices from private power plants are increasing, all of which increase globally.we are mitigated by appropriate policy actions, public electricity is not raised, even up to 2019. It is to protect the purchasing power and the competitiveness of the industry, "said Agung Pribadi, Head of Communication, Public Service and Cooperation Services, Ministry of Energy and Mineral Resources (ESDM), Friday (6 / 4/2018).
In response to the upward trend in global energy prices, the Government's response is to protect people's purchasing power and industrial competitiveness by not raising the electricity tariffs, still giving full subsidies to the small people and continuing to practice cost-effectiveness of basic electricity supply.
Full subsidy is given to the small people so that the electricity tariff of 450 VA subscribers remains at Rp. 415 per kWh and 900 VA subscribers can not afford around Rp. 605 per kWh. Far below the economic tariff of Rp. 1.467 per kWh. While the 900 VA household tariff is capable of Rp. 1,352 per kWh and subscribers 1,300 VA and above according to the economic price.
Electric subsidies are kept in the right way, mainly for small customers. The realization of subsidy in 2017 (unaudited) of Rp. 45.7 trillion, down compared to the year 2016 of Rp. 63.1 trillion. Since 2015, the amount of electricity subsidy has decreased significantly compared to before. The following is the amount of electricity subsidy from 2013 based on Central Government Financial Report (LKPP), 2013 (IDR 100 trillion), 2014 (IDR 101.8 trillion), 2015 (IDR 58.3 trillion), 2016 ( Rp 63.1 trillion).
"The energy subsidy policy continues to be made more and more targeted, as the state budget is also limited and prioritized for needs that are more touching to the people.Since 2015, energy subsidies decreased while infrastructure, health and education spending increased, subsidies are a cushion to protect people's purchasing power, but it has to be right on target, like nowadays so the electricity tariff for the main people will not increase, "Agung said.