President Director of Pertamina Supports Disclosure of Cause of Broken Oil Pipes in Balikpapan Bay
By : Hariyanto And Aldo Bella Putra | Friday, April 13 2018 - 16:30 IWST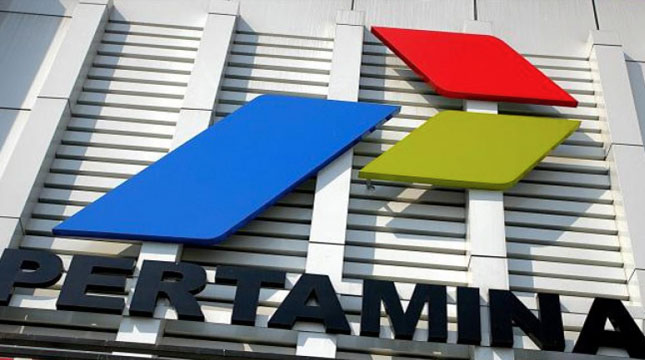 PT Pertamina (Persero) (Foto Ist)
INDUSTRY.co.id - Balikpapan - President Director of Pertamina Elia Massa Manik fully supports the process of law enforcement by East Kalimantan Regional Police (Polda Kaltim) in the case of oil spill and fire at sea in Balikpapan Bay on Saturday (31/3/2018).
The oil spill occurrence is known to be caused by Pertamina's subsea pipeline in Balikpapan Bay breaking up and shifting up to 120 meters from its initial position. The pipe stretches 3.6 km below the sea and distributes crude from the Crude Terminal at Lawe-lawe to the Balikpapan Refinery with a pressure of 167 psi.
"We support the disclosure that causes the pipeline to break, we support law enforcement so that the problem is clear and does not cause much rumor," Manik said in Balikpapan on Thursday (04/12/2010).
Rumors or issues are confusing about the cause of the incident. Starting from oil spill from the ship spill, fire caused by oil burning, until oil is not from Pertamina. "Therefore let the police express We support that," Manik said.
Manik also mentioned that the Pipeline of crude oil shipments from Lawe-lawe to Pertamina's property in Balikpapan Bay does not have the technology to detect all the irregularities of oil pipeline operations.
"Sometimes the calamity that comes first. For future improvement of the system become imperative.We will do the evaluation," said Manik.
Manik also visited the house of the victims of the oil spill, the late Imam Nurokhim in Kampung Baru, West Balikpapan. As the Director of the Special Criminal Investigation Directorate (Direskrimsus) Polda Kaltim Police Commissioner Yustan Alpiani, the 12.7-millimeter thick pipe and the broken 20-inch diameter was the key to the disclosure of the case that killed five people.
"We will continue to make sure that the pipe can be lifted to the surface as requested by the investigator from the Forensic Laboratory team at Police Headquarters," said Kombes Yustan.
Meanwhile, the appointment that was originally done on Thursday (12/4/2018) was not done because the crane or crane that was originally intended to be used had not yet reached the location of the pipe fracture. "Soon we re-schedule," said Kombes Yustan. (tar)