BPS: Investment Helps Economic Growth Quarter II-2017
By : Ridwan And Aldo Bella Putra | Monday, August 07 2017 - 18:06 IWST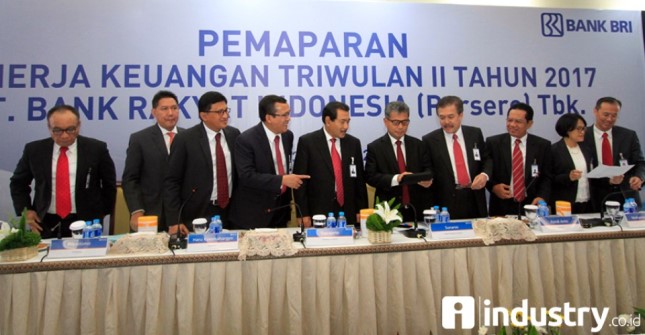 5166
INDUSTRY.co.id - Jakarta (ANTARA News) - The Central Bureau of Statistics (BPS) noted the improved investment performance or Gross Fixed Capital Formation (PMTB) has contributed to the economy in Q2 / 2017 to grow by 5.01 percent (year on year).
"The growth of PMTB is driven by investment in the form of buildings, vehicles and other equipment," said BPS Head Suhariyanto in a press conference in Jakarta on Monday (7/8/2017)
Suhariyanto explained that building investment in this period grew in line with the increased activity in the construction sector such as infrastructure development.
In addition, investment is also supported by the realization of central government capital expenditure in the 2017 state budget of Rp35, 7 trillion, an increase of 4.36 percent over the same period last year.
"The improvement in investment is also caused by sales of industrial vehicles that become capital goods such as pick up and truck which grew positive year on year by 20.4 percent," said Suhariyanto.
Suhariyanto added that the import value of transportation equipment and other equipment increased during this period compared to the second quarter of 2016, contributed to the growth of investment in the second quarter of 2017.
In addition to investment, household consumption continued to show positive performance on the economy in Q2 / 2017, due to Ramadan and Idul Fitri, school holidays and number of holidays for 39 days in this period.
"Household consumption grew primarily in food and beverage consumption, including restaurants, but non-food consumption recorded a slowdown," said Suhariyanto.
He added that the performance of Non-Profit Institution which served the Household (LNPRT) also grew significantly in the second quarter of 2017 which was supported by the increase of organizational activity as well as religious institutions and political parties.
Other expenditure sides such as the export sector also contributed to the economic growth in Q2 / 2017, especially exports of non-oil and gas goods that grew in line with the strengthening of the economy of major export destinations.
"The import sector has been growing positively, especially in non-oil and gas goods and services in line with increasing domestic demand," added Suhariyanto.
Contraction However, government consumption contracted and grew negatively as realization of personnel expenditure and goods spending decreased compared to the same period of 2016. However, social assistance spending on social protection and poverty alleviation increased 18.61 percent during this period.
Overall, the economy of the second quarter of 2017 was supported by PMTB grew 5.35 percent, household consumption 4.95 percent, exports 3.36 percent, imports 0.55 percent, consumption of LNPRT 8.49 percent and government consumption grew negative 1.93 percent.
In terms of business field, the highest growth in the second quarter of 2017 was recorded in the information and communication sector by 10.88 percent, followed by other services sector by 8.63 percent and transportation and warehousing 8.37 percent.
The three sectors that became the biggest contributors to GDP declined slightly in this period, but still experienced growth that is processing industry which grew 3.54 percent, agriculture grew 3.33 percent and trade grew by 3.78 percent.
"Agriculture is slowing due to shifting crops and pests, while trade is slowing due to slowing domestic production and slowing supply of imported goods," Suhariyanto said.
Suhariyanto said the other sectors of the business experienced an average growth during this period, except government administration which grew negative by 0.03 percent and electricity and gas procurement which grew negative by 2.53 percent.
He added that Indonesia's economic structure in the second quarter of 2017 is spatially dominated by provincial groups in Java and Sumatra with contribution to GDP of 58.65 percent and 21.69 percent respectively.
"However, high growth in this period occurred in Sulawesi, which reached 6.49 percent, followed by Java 5.41 percent, Maluku and Papua 4.52 percent and Kalimantan 4.44 percent," explained Suhariyanto.