Indonesia Capable of Producing Electrically Powered Ships
By : Ridwan And Aldo Bella Putra | Tuesday, August 08 2017 - 15:48 IWST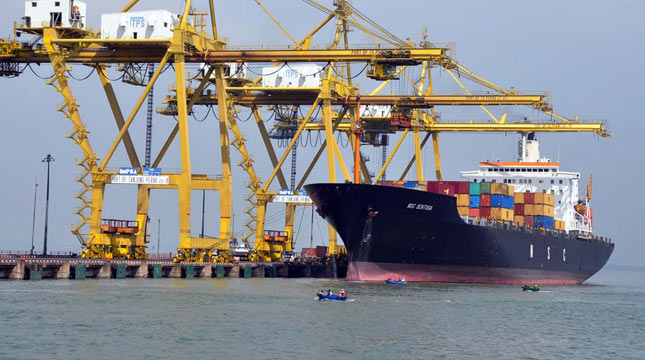 5166
INDUSTRY.co.id - Jakarta- Indonesia is capable of producing electric-powered vessels that place the third country in the world after Japan and Taiwan are capable of producing the type of transportation that will be used to transport bulk cement.
"The ship that the process of making for one year is made by 800 people who are all children of the nation and no one foreign citizens," said President Director of PT Andalas Bahtera Baruna Haneco W Laurenzi to the press in Jakarta, Monday (07/08/2017)
He said the vessel named MV Iriana has pocketed a number of permits and requirements from the Directorate of Sea Transport Ministry of Transportation and international criteria so it is feasible to operate for shipping in domestic and international waters.
This ship is driven not with fuel oil, but electric power generated by electric motor, so energy efficient and environmentally friendly, while most other ships use piston to run it.
"This electric ship can save energy 15-20 percent compared to the ship using a piston," he said.
He conveyed a cement carrier carrying capacity of 10,000 tons with a length of 117 meters, a width of 25.5 meters with an investment value of 20 million US dollars, and flagged Red and White and manned the nation of Indonesia.
The company, he said, built this ship as an effort to succeed the sea toll echoed by the government of President Joko Widodo because it is able to transport bulk cement to various regions in Indonesia.
According to him, the development of this ship is in line with the government's move that places the maritime sector as one of the priority programs in national development, including the development of shipbuilding industry.
"Through the maritime vision, the government is currently trying to make the national shipyard industry sector have the competitiveness in the global level," he said.
By transporting bulk cement using boats can be cheaper than overland, let alone to distribute cement on the island outside Java, he said.
Associated with the name of the same ship MV Iriana with the name of First Lady Iriana Joko Widodo, Haneco said by chance indeed himself and the workers gave a name like that.
"Surely we hope this ship can be a gift for Indonesia because the nation's children are capable of making electric-powered boats in the world only made in Japan and Taiwan," he added.