Commissioner Candidate and Deputy Commissioner BP Tapera Soon Proposed to the President
By : Hariyanto And Aldi Firhand. A | Sunday, May 20 2018 - 19:43 IWST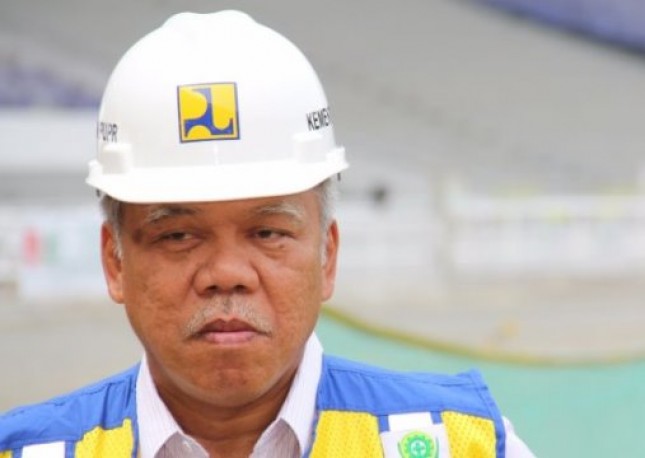 Menteri PUPR Basuki Hadimuljono (Foto Ist)
INDUSTRY.co.id - Jakarta - Tabungan Perumahan Rakyat (Tapera) will soon establish candidate commissioner and candidate for deputy commissioner of BPP Tapera to be proposed to President Joko Widodo.
The Tapera Committee consists of Minister of Public Works and Public Housing Basuki Hadimuljono, Finance Minister Sri Mulyani, Minister of Employment Hanif Dhakiri, Commissioner of Financial Services Authority and Soni Loho from professional elements.
In Law No. 4 of 2016 on Tapera states, BP Tapera as manager of Tapera is led by one commissioner and at most four deputy commissioners.
"Next week I will submit to the Tapera Committee to be set for each position of two candidates. (The names) will then be proposed to the President to be elected one person (every position), "said Minister Basuki, in Jakarta, (18/05/2018).
BP Tapera consists of one commissioner and four deputy commissioners, namely deputy commissioners in the field of deployment, the field of collection, the field of fertilization, and the field of administration and law.
Selection Committee Candidate Commissioner and Deputy Candidate Deputy Commissioner (BP) Tabungan Perumahan Rakyat (Tapera) for the period 2018-2023 previously has opened the registration which started on March 29, 2018 and ended on April 15, 2018. Registration is not done by face to face, but by electronic mail and post to maintain the credibility of the Selection Committee.
On April 19, 2018, Selection Committee has announced the results of administrative selection of commissioners and deputy commissioners where as many as 29 candidates have been determined to pass. Membership of Ministry of Pancasila, Ministry of PUPR, Ministry of Finance, Ministry of Manpower, Ministry of State Secretary, Ministry of Justice and Human Rights, Academics, and practitioners / professionals.
Regarding the membership of private workers in BP Tapera, Minister Basuki said it would begin to be required after 7 years since BP Tapera operates which will be outlined in government regulations.
Tapera is periodic storage within a certain period of time which can only be utilized for housing finance and / or returned and the result of fertilization after the membership ends. The goal is to mobilize and provide long-term, sustainable long-term funding for housing finance in order to meet the needs of decent and affordable housing for participants.
For the initial phase of membership Tapera is a civil state apparatus (ASN) who previously became a member of the Housing Savings Consideration Board (Bapertarum) which has been dissolved on March 24, 2018 as mandated by Act Tapera. Participants will be able to use the utilization fund for housing financing, home construction or home improvement.